Colombia Deadliest Country for Environment Activists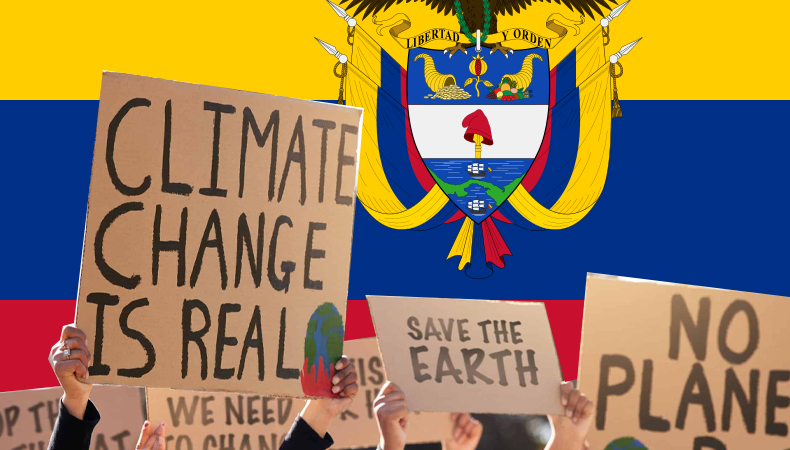 Not everyone has love and passion for the environment and defends it to their last breath, and those who raise their voices are killed.
According to Global Witness, 177 land and environment defenders/activists were killed in 2022 for trying to protect Earth. Its latest report says at least 1,390 defenders were killed between the adoption of the historic climate Agreement in December 2015 and December 2022.
Colombia, as per Global Witness, is the deadliest country in the world – recorded 60 deaths in 2022. This astounding figure comes despite Colombia having a legally binding regional agreement requiring the government to prevent and investigate attacks against defenders and activists.
The organization highlighted that nearly 400 defenders have been killed in the South American country since it began documenting deaths in 2012.
Indigenous Peoples Protect Environment
The report stated that a third of the victims were Indigenous. In South American countries, majority environment activists and defenders are Indigenous peoples. They play a significant role in protecting the world's forests.
Moreover, Colombia's Truth Commission said Indigenous peoples were disproportionately affected during the civil war in Colombia – 14 Indigenous Amazonian peoples were put at imminent risk of physical and cultural extermination.
It highlighted that the Revolutionary Armed Forces of Colombia murdered Indigenous leaders for challenging their authority, Indigenous youth were forcibly recruited to bolster the numbers in the war against the national government.
Carlos Camargo Assis, Colombia ombudsman, said it has serious impact on the exercise of the collective rights of Indigenous peoples. It impacts the exercise of autonomy or self-determination, cultural identity, and the right to territory.
Best Guardians of the Environment
Over the decades, research showed that Indigenous peoples are the best guardians of the lands and forests. They play an important role in mitigating the climate crisis.
Keep Reading
But they are being targeted and killed by governments and shady businesses.
Shruti Suresh, co-director of Campaigns (Interim) at Global Witness, said for too long, those responsible for lethal attacks against defenders have been getting away with murder.
"Violence, intimidation, and harassment are also being inflicted to silence defenders around the world." She believes this global movement of people, united by determination and a commitment to defend their homes and communities are standing firm.
They will not be silenced.