Successful Space Station launch for Saudi astronauts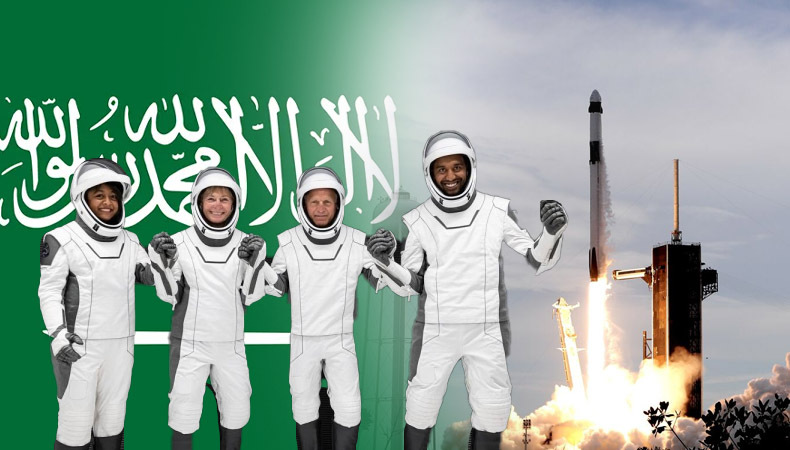 Rayyanah Barnawi, Saudi Arabia's first female astronaut, and her coworker Ali Al-Qarni made history on Sunday when they launched for the International Space Station (ISS).
The two were traveling together on the Axiom Space 2 mission, which lifted off at 5:37 p.m. The trip also includes astronaut Peggy Whitson, a business pioneer, and pilot John Shoffner.
Also Read – 4 Astronauts Who Will Fly On SpaceX's Ax-2 Mission For Axiom Space
Breast cancer researcher Barnawi acknowledged her joy and honor at being the first female astronaut of Saudi Arabia and the Saudi Space Commission prior to the launch. She emphasized her love of learning and said that the chance was everyone's dream come true.
In case of launch failure, a backup launch window at 5:14 p.m. on Monday was prepared for the SpaceX Falcon 9 rocket that was used for the launch.  Prince Sultan bin Salman, Saudi Arabia's first astronaut, launched from the location in 1985.
The contents of astronaut Al-Qarni's space flight backpack were documented in images on his Twitter account on Saturday.