Top US diplomat for Middle East proceeds for tour to Kuwait, Lebanon and Qatar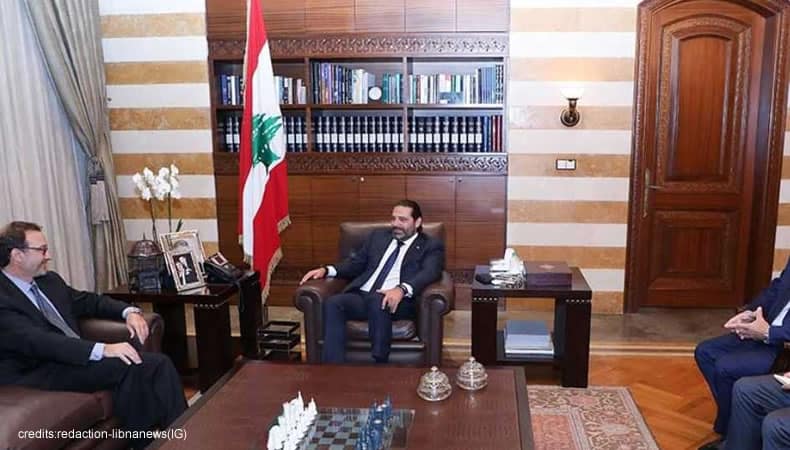 US Assistant Secretary of State for Near Eastern Affairs David Schenker on Friday departed from Washington for a 8-day visit to three countries in the Middle East region. According to a statement released by the State Department, the top US diplomat for the Middle East will visit Lebanon, Qatar, and Kuwait between August 28 to September 4, 2020.
In Kuwait, David Schenker will be meeting Foreign Minister Ahmad al-Nasser al-Mohammad al-Sabah and other officials to discuss economic cooperation, regional security, and Gulf unity. In Doha, the US diplomat is scheduled to meet Qatari Deputy Prime Minister and Minister of Foreign Affairs Mohammed bin Abdulrahman al-Thani and other senior officials of the government to discuss regional security issues and counterterrorism measures.
In the last leg of his visit to the Middle East, David Schenker will travel to Lebanon on September 2. In Beirut, the Assistant Secretary will meet Lebanese civil society representatives to discuss efforts taken by the United States to assist the country in the aftermath of the August 4 explosion.
As per the statement, he will "urge Lebanese leaders to implement reforms that respond to the Lebanese people's desire for transparency, accountability, and a government free of corruption."Significantly, David Schenker will be the second senior foreign official to be in Beirut during that week. A day before the US diplomat is scheduled to arrive in Lebanon, French President Emmanuel Macron will visit the country for the second time in less than a month.
According to media reports, the French President will urge the Lebanese political elite to allow the formation of an interim government such that much-needed economic and administrative reforms can be implemented for the welfare of the citizens.The international community has provided billions of dollars of soft loans and grants to assist Lebanon in its recovery from the aftermath of the Beirut explosion and prevailing pandemic crisis. However, the release of the funds has been halted due to a delay in reforms after Prime Minister Hassan Diab resigned with his entire Cabinet.