Travis Scott concert in Egypt is canceled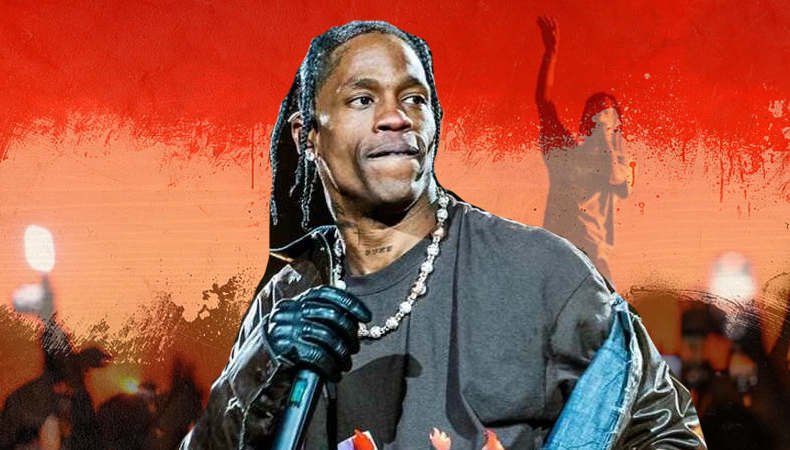 Travis Scott, a famous American rapper, singer, songwriter, and record producer, was scheduled to perform at the Giza pyramids, the Arab Republic of Egypt, on Friday. However, his concert had been cancelled days before the event. 
Also Read – Huge demand for Palestinian-Chilean singer Elyanna's show in the US
On Wednesday, the event's organizers Live Nation Middle East announced that Travis Scott's concert was cancelled. Live Nation wrote on Twitter, "Complex production issues meant that the show could not be constructed in the desert."
Travis Scott's concert was announced in July. It would have been Scott's first performance in Egypt. However, social media users urged the organizers to cancel the show. They claimed that the United States famous rapper was involved in "anti-Egyptian Afrocentrism agendas."
Wael Ghonim, an activist who galvanized pro-democracy demonstrations in Egypt, thanked the organizers and the Egyptian officials for cancelling Travis Scott's event. He alleged that the US rapper intended to "sing his garbage and promote drug addiction next to the great pyramids of Egypt."
Earlier this month, the Egyptian Syndicate of Musical Professions canceled the sold-out concert of Travis Scott in Giza. The Egyptian Syndicate of Musical Professions said that the American rapper's "strange rituals" would offend Egyptian traditions.
The Egyptian Syndicate of Musical Professions, which is responsible for granting concert permits, cancelled the show, which was supposed to take place on the famous pyramids on July 28. The union cited both 'security and cultural' factors. The Syndicate said, "Travis's concerts are inconsistent with our authentic societal values and traditions."
However, Live Nation Middle East said that the event would go ahead as planned. Later on, Live Nation Middle East confirmed that the event was cancelled.
Live Nation Middle East will refund the money to the ticket holders. 
Also Read – Egyptian designer pays tribute to Arab singers with new jewelry collection
Jacques Bermon Webster II, better known by his stage name Travis Scott, has always been in the limelight because of his unique gesture and rituals.