Tunisia announces new restrictions as Covid-19 contagions increase, but it risks economic collapse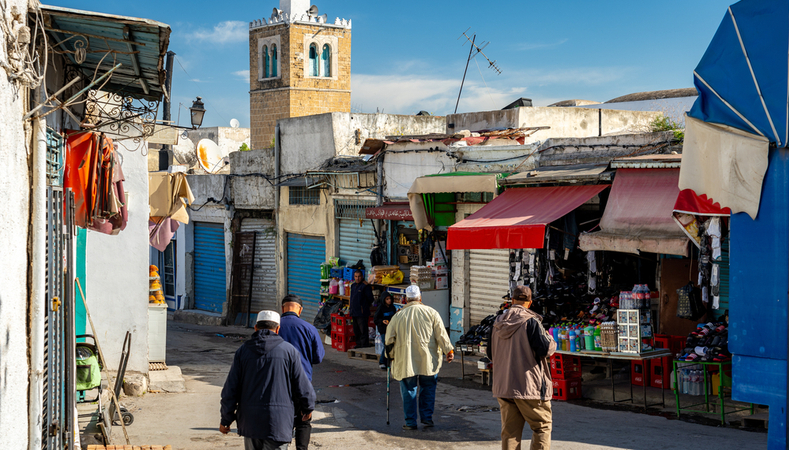 The coronavirus does not spare North Africa and continues to bring the economies of already fragile countries such as Tunisia to their knees. To cope with the third wave of infections, the young Tunisian Republic has announced a series of restrictive measures that will go into effect from 3 to 16 May next, in addition to those already in existence: the curfew from 10 pm to 5 am, with the ban on using the car from 7 pm, the faculty for governors to apply targeted lockdowns in areas classified as clusters, teamwork in public offices, closed schools and distance learning in universities.
Among the new measures introduced yesterday, the compulsory 7-day quarantine for travelers arriving from abroad, with the obligation of PCR tests, as well as entry between the fifth and seventh day and the prohibition for cafes and restaurants to serve indoors. Tunisia has recorded 303,584 registered cases of coronavirus and 10,444 deaths since the outbreak began, but the shortage of hospital beds is worrying, with 92% of resuscitation beds in public hospitals occupied, according to Health Minister Faouzi Mehdi.
The national vaccination campaign, which started on March 13, is proceeding rather slowly, with 345,914 people having received the first dose of vaccine, of which 74,785 also the second, according to data from the Ministry of Health of Tunis. The spokeswoman for the ministry, Nissan Ben Alaya, in announcing the new measures on Wednesday, indicated that "the health situation is very serious", underlining that all the red indicators, especially as regards the number of infections, hospitalized patients and number of deaths.
Government spokeswoman Hasna Ben Slimen, on the other hand, reiterated that the commitment of citizens to respect preventive measures is essential to limit the spread of the COVID-19 epidemic. From next May 3, all those who enter Tunisia from abroad, in addition to presenting a negative coronavirus test (PCR), will have to spend a self-quarantine period of seven days at their own expense in a partner hotel, and carry out a second test between the fifth and seventh day.
A decision much criticized by operators in the tourism sector, the main engine of the Tunisian economy, as well as by businessmen and diplomats who complain about the lack of clarity. The spokesperson did not specify whether the measure will be valid for all countries or whether there are exceptions as in the case of Libya, which has so far been excluded from the restrictions, applying a joint health protocol.
It should be remembered that Tunisia is witnessing the flight of foreign investors and the country is on the verge of economic, political, and social collapse. Observers believe the country will declare bankruptcy by the end of 2021.