Tunisia: KaisSaied rejects Islamist Ennahda's call for the formation of a new government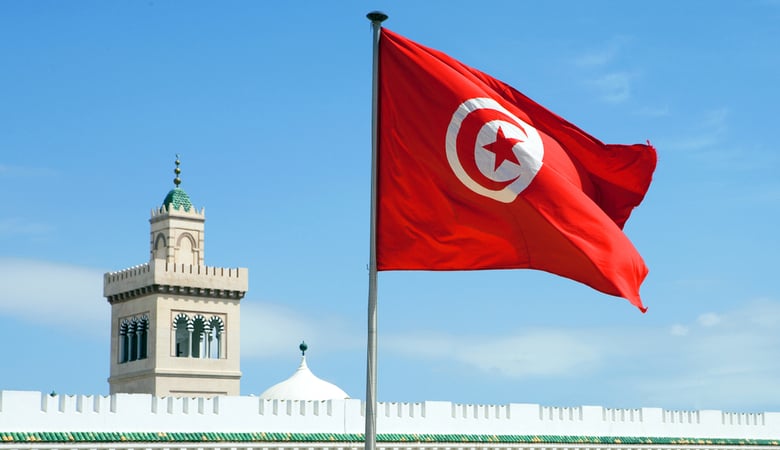 Tunisian President Kais Saied announced on Monday his rejection of conducting any consultations for the formation of a new government until the current Head of Government, Elyes Fakhfakh, has resigned or has been convicted.This is what emerged from a meeting, which brought together Saied with the Prime Minister Fakhfakh, in the presence of Noureddine Tabboubi, Secretary General of the General Tunisian Union of Labor (UGTT, main trade union organization).The content of the talks was shared yesterday on the Tunisian Presidency Facebook account.
Prime Minister Elyes Fakhfakh was sworn in in February after winning a confidence vote in parliament following four months of post-election deadlock amid tensions with Ennahdha.Fakhfakh has chaired, since February 27, a government coalition made up of 4 main parties and a parliamentary bloc. They are the Islamist Ennahdha (54/217 deputies), the Democratic Current (social democrat, 22), the Echaab Movement (Nassirian, 14), the Tahya Tounes Movement (Liberal, 4) and the National Reform Bloc (independents and liberal parties, 16).
Fakhfakh is under investigation over alleged failure to hand over control of shares he owns in private companies that have won public contracts.The national anti-corruption body (INLUCC / independent) declared on June 30 that there was a "suspicion of conflict of interest concerning the Head of Government Elyes Fakhfakh", concerning his possession of actions in companies which have concluded commercial agreements with the State, which is prohibited by Tunisian law.Fakhfakh formally denied these accuses during a parliamentary interrogation.
"Talking about the issue of holding consultations between the head of state and many party presidents on the formation of a new government is defamation," said Kais Saied."There will be no consultations with anyone as long as the Head of Government has full powers." He added, explaining that if the head of government resigns or if he is charged, only at this point the president of the Republic will be able to conduct consultations with the parties.
Tunisia's Islamist-inspired Ennahdha party, the largest in parliament, called Monday for consultations to appoint a new prime minister. The chairman of the Ennahdha Shura Council, Abdelkarim Harouni, said in a press briefing that the Council has mandated Rachid Ghannouchi to consult with the President of the Republic, in order to agree around the formation of a new government for the Tunisian people."The economic and social situation is very serious and can only be overcome by a government whose head is not suspected of any conflict of interest," Harouni stated during a press conference, adding that "Ennahdha does not allow any suspicion of corruption to prevail in the government."