UN Security Council Urges Civilian Protection In Marib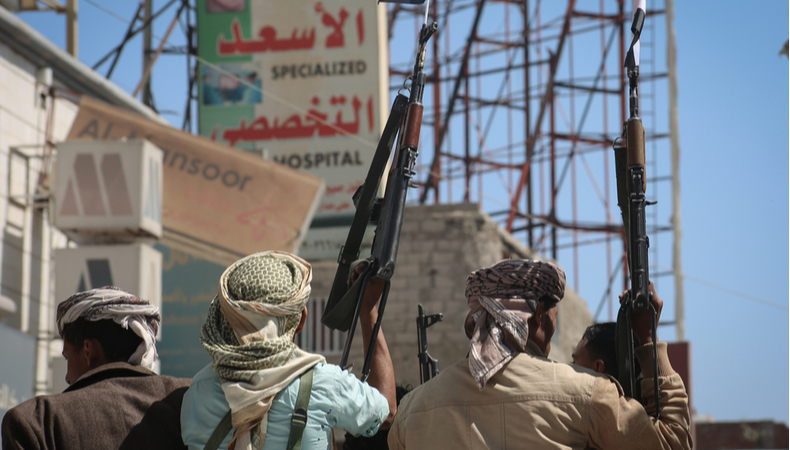 Yemen–The five permanent members of UN Security Council have requested for protection of civilians in Marib amidst rising onslaught of attacks by Houthis. In tandem, the group feels that there is no 'military' solution to this problem.
There has to be a "a fully inclusive political solution in Yemen to end to the suffering of the Yemeni people." The heads of the mission were in a tele-conversation with the governor of Marib. The governor of Marib, Sultan Al-Arada, briefed the ambassadors of the dire humanitarian situation in the governorate.
The governor said that the Houthis are actually functioning more on the lines of Iranian control that is using them essentially to get its control over the waterways, especially the Bab al-Mandab and the Arabian Sea.
There has been continuous escalation by the Houthi coup militia that has been targeting innocent civilians. However, while speaking to the heads of the mission, Al-Arada stressed that Marib is in a stronger position, and it has not lost any of the factors of its steadfastness and cohesion, and the standing of its local and tribal society by the side of the national army to confront the Houthi terrorist militia, pointing out that what the militia is promoting in terms of lies and deception is not strange to this group that adopts lies and fabrications. method and doctrine throughout its history.
Houthis have started to hinder humanitarian aid flow as well. Thousands of combatants and civilians have been killed in Marib province since early this year when the Houthis resumed a major military offensive to control Marib city.
However, the group still feels its important to have a peaceful solution to the whole situation. They added that all Yemeni parties should promote dialogue. The P5 (plus one) refers to the UN Security Council's five permanent members (the P5); namely China, France, Russia, the United Kingdom, and the United States; plus, Germany.