US Secretary of State Mike Pompeo has accused Turkey of Fomenting War in Nogorno Karabakh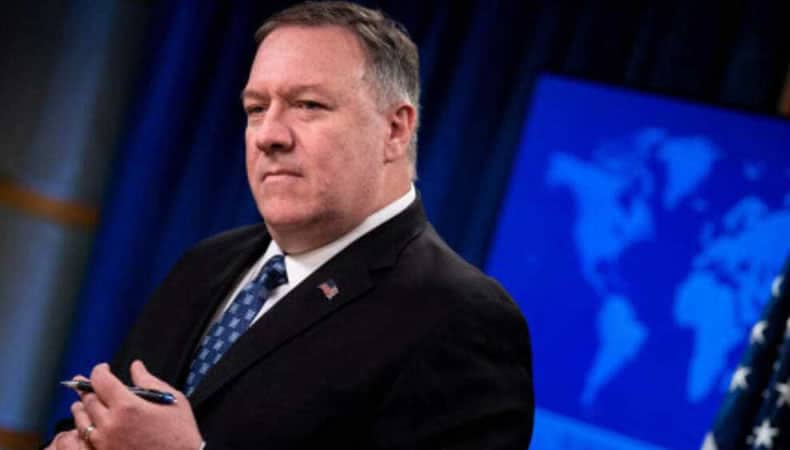 Monday, 19 October 2020. As fierce fighting broke out between Armenia and Azerbaijan over disputed territories claimed by the two neighboring countries, the demands of the world pushed both sides to sign a ceasefire to calm the situation and give the world a chance to intervene and rescue victims of war. On Saturday, the two sides reached a ceasefire brokered by Moscow, unfortunately the ceasefire immediately collapsed.
US Secretary of State Mike Pompeo has accused Turkey of fueling the crisis by arming Azeris. Although both sides accuse each other of violating the ceasefire, the situation appears to be deteriorating and fighting will continue. The United States, France and Russia have all called for a ceasefire, telling Turkey to end its military support if it doesn't help the peace process. The allegations were denied by Turkey, but were seen in the Warzone Turkish-made weapons and aircraft.
The United States, meanwhile, has condemned Turkey's test of a Russian-made S-400 missile. A spokesman for the U.S. Department of Defense said "the S-400 missiles do not comply with Turkey's promises to the US and NATO allies. We have made it clear that we are against Turkey's purchase of these Russian-made missiles. He said they were deeply concerned by reports that Turkey is purchasing S-400 operational missiles from Moscow.
However, this is the worst violence in the South Caucasus since Armenia and Azerbaijan fought in this region since 1990s and it seems the war can create a humanitarian catastrophe and prolonged conflicts between the super powers. The fighting was fueled by Ankara's support for its neighbor Azerbaijan and because the worst violence since 1990, creating a political crisis in the region that the world is watching closely. The Turkish government is the only government to have directly joined the conflict with arms and ammunition, including drones in support of the Azers.
Russia, meanwhile, is playing a neutral role in the fighting and a ceasefire was reached earlier this week, although the ceasefire was broken just hours after the two sides exchanged artillery fire. If Turkey provides military support to Azerbaijan, the Nagorno-Karabakh conflict will be the fourth military confrontation in which Ankara is currently involved, mostly in the Middle East and Africa. . Turkish troops have now been deployed in Syria and Libya and are also conducting genocidal operations in the Kurdistan region.