US Urges Taliban to Reverse Policies Deteriorating Human Rights Situation in Afghanistan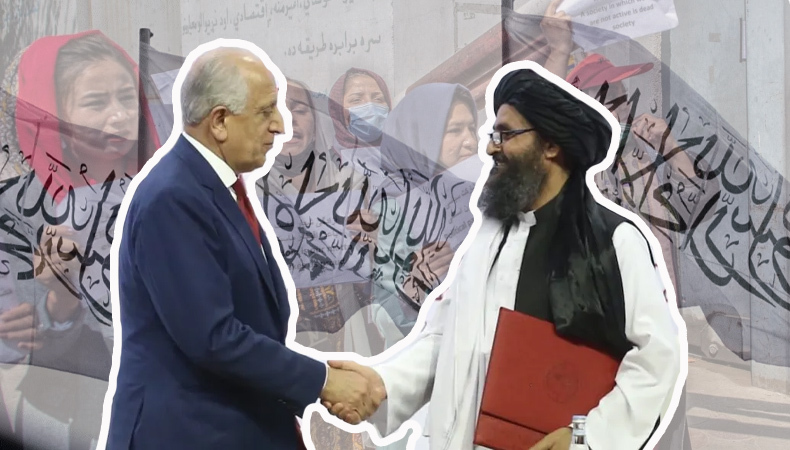 The US officials met the Taliban leaders in Qatar for the first time in two years since their return to power in Afghanistan in September 2021. The two sides discussed confidence-building measures, including the lifting of sanctions and travel bans, as well as return of Afghan central bank assets held abroad.
The US urged the Taliban to reverse policies responsible for the deteriorating human rights situation in Afghanistan, particularly for women, girls and minority communities. A post-meeting US statement said Washington expressed grave concern regarding detentions, media crackdowns and limits on religious practice since the Taliban seized power in Kabul. The US officials highlighted Afghanistan's declining inflation, growth of merchandise exports and imports in the war-torn country in 2023.
Related Posts
They called for openness to a technical dialogue regarding economic stabilization issues. The American delegation also noted a drop in large-scale attacks against Afghan civilians. They took the opportunity to press the Taliban delegation for the immediate and unconditional release of detained American citizens, and also warned the detentions were a significant obstacle to positive engagement.
The Taliban-led Afghan foreign ministry, in an official statement, said they urged the US to remove travel restrictions on Taliban leaders, end economic sanctions against the country and unfreeze Afghan central bank foreign funds. "The Islamic Emirate of Afghanistan (IEA) reiterated that it was crucial for confidence building that blacklists and reward lists be removed and the central bank reserves be unfrozen so that Afghans can establish an economy not reliant on foreign aid."
The US refreshed its calls on the Taliban to reverse bans on girls' secondary education and women's employment.