US Warns Over Kremlin Closeness To Istanbul As Sanction Deflection Strategy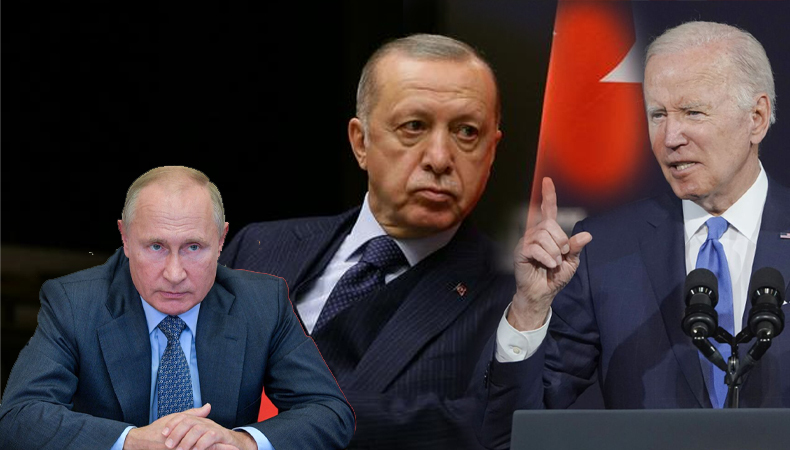 United states–Turkish entities that are planning to tie up with Russia, run the risk of being sanctioned, the US Treasury has warned about this through a letter it sent to Istanbul recently. The Turkish Industry and Business Association (Tusiad) has confirmed that they have indeed received a letter and the same has been shared with the Turkish foreign ministry, finance ministry and trade ministry.
While Turkey continues to mitigate the war between Russia and Ukraine, Turkish Deputy Finance Minister Yunus Elitas has been told by the US Deputy Treasury Secretary Wally Adeyemo, that Russian entities and individuals were attempting to use Turkey to bypass western sanctions imposed over Moscow's war in Ukraine.
Russia continues to quietly find ways and means to carry out business as usual, while the western world continues to pressurize it to stop the offensive on Ukraine in the free world. Additionally, Adeyemo also had visited Turkey in June, expressing concern back in Washington that Turkey was sheltering Russian entities.
Related Posts
At the moment, the enthusiasm to do business with Russia is being seen with a lot of criticism. Further, the way Russia is coming closer to countries like Iran and Turkey shows a two-pronged strategy at play: increasing friendship with Islamic countries in controversy and finding alternate routes to carry on trade and business for its oil and grains.
Turkey's treasury ministry, meanwhile, told Ademayo that "no institutions or individuals are allowed to violate the sanctions." The news comes as Turkey doubled its imports of Russian oil this year. According to numbers from Refinitiv Eikon, reported by Reuters, Turkey increased oil imports from Russia beyond 200,000 barrels per day (bpd) this year, compared to just 98,000 bpd for the same period of 2021.