Wagner chief Yevgeny Prigozhin to leave Russia after deal to withdraw fighters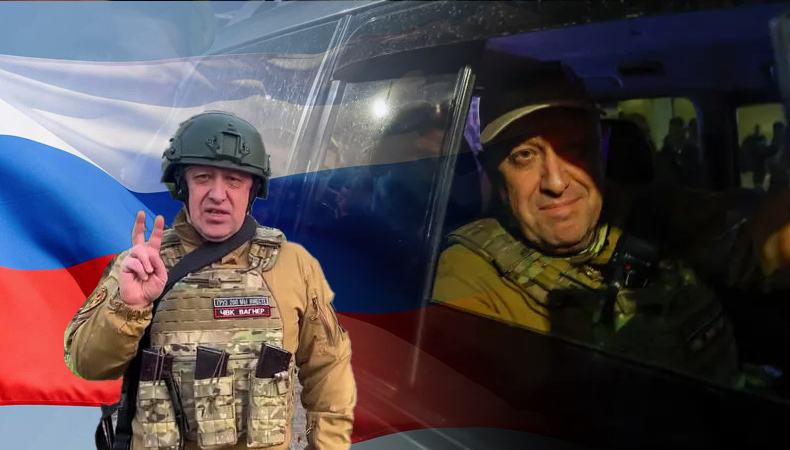 Yevgeny Prigozhin, the head of the Wagner paramilitary group, has agreed to leave Russia for Belarus, following his decision to stop fighting in Moscow, the capital of Russia.
Also Read – Russian Mercenary Chief Confirms He and His Troops Reached in Russia
On Saturday, Russia said that a deal was brokered by Belarusian President Alexander Lukashenko to end the advance of Wagner fighters. Dmitry Peskov, Press Secretary of the President of the Russian Federation, said that an agreement was finalized with Yevgeny Prigozhin that allowed the troop withdrawal from Russia. 
Kremlin spokesman Dmitry Peskov said, "You will ask me what will happen to Prigozhin personally? The criminal case will be dropped against him. He himself will go to Belarus."
Russia said that Wagner mercenary force won't face charges after his decision to stop the advance of his fighters on Russia.
Yevgeny Prigozhin and the military leadership of Russia came to a violent head in the past few days when his soldiers overran an important army headquarters in southern Russia and moved up to threaten Moscow. 
Within hours following Yevgeny Prigozhin's about-face, Russia declared he was leaving for Belarus and that neither he nor the other members of the group would face legal action in the country.
Russia witnessed several developments in a day, with Vladimir Putin, the President of Russia, cautioning about the risk of civil war, while Moscow telling locals to stay off the streets. 
The Wagner chief said that the decision to withdraw his troops from Russia was to avoid bloodshed in the country. He reportedly said, "We're turning our columns around and going back to field camps." He said that he did not want to "spill Russian blood."
On Sunday, the Wagner pulled fighters and equipment from Rostov-on-Don, a city in Southern Russia. Dozens of people chanted, "Wagner! Wagner!" outside the military headquarters.
Also Read – Latest Russian General Killed In Missile Strike During Ukraine War
The United States said it was monitoring the situation.