What Is The Difference Between La Liga And The Premier League?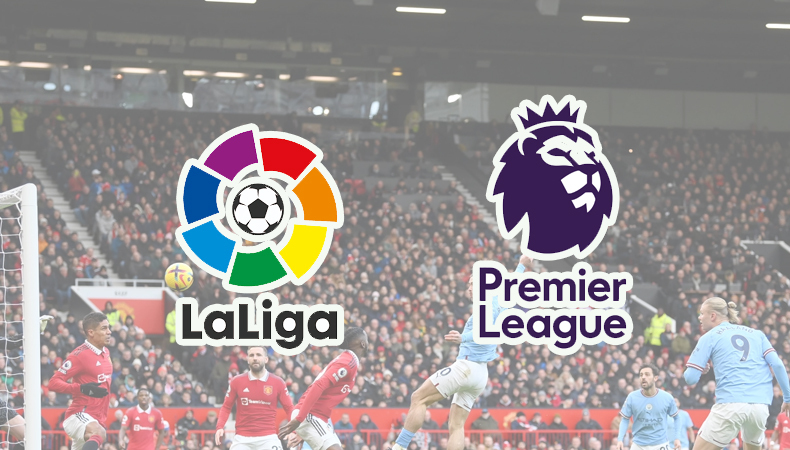 The EPL is the one of the hardest football leagues in the world, with 20 teams vying for the title. It is thought to be the most intensely competitive, with the action occurring quickly. 
The top players on the international stage compete in La Liga, which allows for individual skill demonstration. It is amazing to see famous players like Lionel Messi and Cristiano Ronaldo at their best at the same time.

Also Read – Tunisian footballer dies after setting himself on fire in protest
What is Premier League?
The Premier League is the top professional football league for men in England, consisting of 20 teams. It was founded in 1992 as a breakaway from the existing English Football League (EFL) by the biggest clubs in the EFL, who wanted to increase their revenue and commercial power.
The Premier League operates a system of promotion and relegation with the EFL and has a significant share of television and sponsorship income. 
It was established to negotiate its own broadcast and sponsorship agreements and allow English teams to compete with other teams across Europe.
What is La Liga?
La Liga, also known as Primera División, is the highest level of men's professional football in Spain. Founded in 1929, it is contested by 20 teams and operates a system of promotion and relegation with the Segunda division. 
The bottom three teams at the end of each season are relegated while the top two teams and a playoff winner from the lower league are promoted. 
Also Read – The rise of Ramadan football competitions: from Cairo's streets to the greatest Arab clubs
Only nine teams have been crowned champions in the competition's history, with Real Madrid holding the record for the most titles at 35. La Liga is 94 years old as of 2023.