White House: Biden presses Putin on several issues in his first call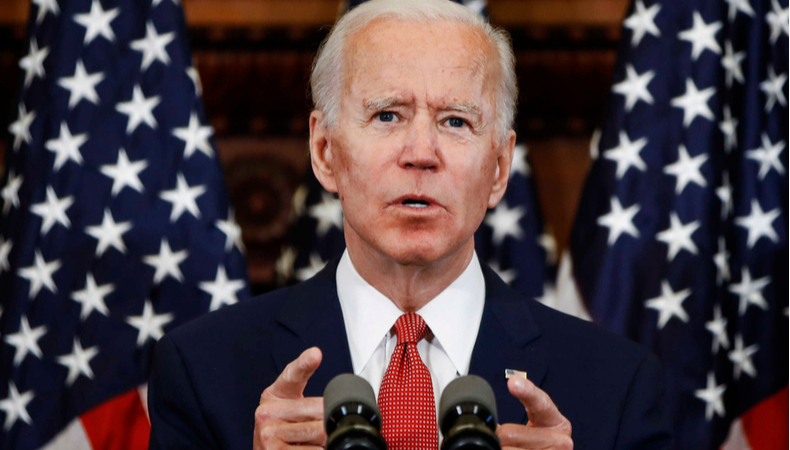 On Tuesday, the 46th President of United States Joe Biden spoke with Russian President Vladimir Putin for the first time. Biden raised concerns on the SolarWinds hack, arms control, reports of Russian bounties on U.S. troops in Afghanistan, the arrest of opposition figure Alexei Navalny, and interference in the 2020 election, the White House stated.
Before he had a telephone conversation with Putin, Biden called NATO chief Jens Stoltenberg to vow U.S. commitment to the many year's old alliances founded as a barrier against Russian aggression. He talked to leaders of Germany, France, the United Kingdom, and Mexico as well.The Kremlin in its readout of Tuesday's phone call stated that Putin congratulated Biden. And added that the normalization of relations between Russia and the US would be in the common interest of both nations.
The Kremlin additionally focused on Putin's reaction to Biden's proposal to broaden the final U.S.- Russia arms control agreement. While the readouts from both capitals highlighted various elements, both proposed that U.S-Russia relations will be guided.Former US President Donald Trump's team had withdrawn from two arms control deals with Russia. However, Biden and Putin have consented to work urgently to make a five-year extension of the New START atomic weapons deal that lapses one month from now.
Biden maintained the U.S. support for Ukraine's sovereignty, while Russia is backing separatists in the nation's east, the White House stated. Among other issues, the Covid pandemic, the Iran atomic agreement, Ukraine, and issues concerning trade and commerce were discussed."President Biden stressed that the United States will act solidly in defense of its national interests because of activities by Russia that hurt us or our partners," the White House added. Biden stated to Putin that the U.S. could take action if required to defend itself by imposing sanctions.