New COVID-19 strain spreading fast amid vaccination efforts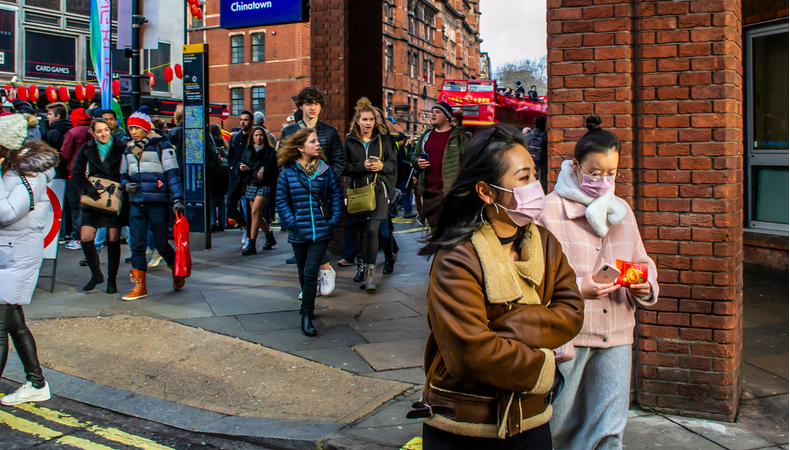 At a time when world governments are working on their inoculation strategies, the new Coronavirus variant has spread across over 30 countries by the end of 2020. In the last week of December, the United Kingdom, where the new virus strain was first detected, went into a hard lockdown. UK officials have expressed concerns as the highly transmissible Coronavirus is spreading rapidly across the globe. Infection rates appear to be rising faster than expected in many regions, triggering governments to impose stringent measures to control the virus. As per reports, Ireland now has EU's fastest-growing per capita rate of Coronavirus infections.
While experts do not believe that the new variant is more deadly, they have advised people to be more careful and ensure precautions. The new variant has been named 'VUI – 202012/01′ – the first Variant under investigation in December 2020 or the B.1.1.7 lineage. Both Britain and South Africa detected new variants in Coronavirus in recent weeks. UK PM Boris Johnson had previously said that the new virus strain is highly contagious as it is 70 percent more transmissible.
New Zealand has also tightened its border control measures in view of the mounting concerns over the new strain. The Thailand government has also announced new precautionary restrictions to control the virus. Vietnam has banned majority of its international flights with the aim of preventing the entry of the new strain. Hospitals in the United States have been put on high alert as new cases have started emerging in California, Florida and Colorado.
Read more : New Coronavirus strain in UK poses risk to global efforts
According to scientists, the new Coronavirus strain has around 17 mutations in its genetic material, adding that eight of these mutations can affect the spike protein making its highly transmittable. It has been known to have a higher viral load which indicates a higher concentration of virus particles in bodies of infected patients.
COVID-19 vaccination efforts
Amid the concerns over rising infections, Britain began its vaccination programme on Monday Oxford-AstraZeneca developed COVID-19 vaccine. The United Kingdom is the first country to roll out the Oxford-AstraZeneca COVID-19 vaccine as part of its inoculation efforts against the novel Coronavirus pandemic.
In December 2020, Britain rolled out the Pfizer and BioNtech's vaccine shot. With the beginning of the new year, the vaccination programme launched by the state-funded National Health Service (NHS) got off to a strong start. According to Health Secretary Matt Hancock, the British government has already put more than 1 million vaccination shots into inoculation process.