In a subtle hint, Israel warns Biden administration against policy change towards Iran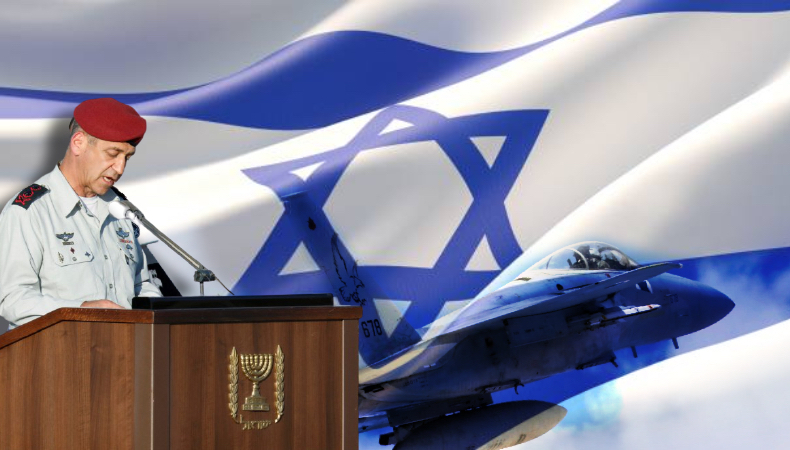 On Tuesday, Israeli top military general Aviv Kohavi sent an indirect message to Biden administration in US with regard to Israel's decision to amp up its defences against Iran. Lieutenant-General Kohavi said that his country has started working on new operational plans against its regional rival, keeping in mind the scenario, if Washington accepted revival of 2015 nuclear accord with Tehran. In his opinion, the US return to the accord with Tehran would be "wrong".
During an address to Tel Aviv University's Institute for National Security Studies, "A return to the 2015 nuclear agreement, or even if it is a similar accord with several improvements, is bad and wrong from an operational and strategic point of view." said Lieutenant-General Aviv Kohavi
Kohavi's statement was more like a subtle warning to the new administration in US, headed by Joe Biden, warning it against resuming the treaty and to carefully decide on its future dealings with Iran. His views on US policymaking were reflection of current attitude of Israeli government towards transforming geopolitical dynamics in the region.
Former President Donald Trump pulled US out of the nuclear agreement in 2018, calling it favourable towards Iran. Trump's move was welcomed by Israeli Prime Minister Benjamin Netanyahu, who criticised the sanctions relief it offered and warned against Iran's increasing nuclear capabilities. Since Washington abandoned the deal, Tehran has been breaching the pact by gradually stockpiling and exceeding its uranium enrichment limit to an alarming level.
On Tuesday, Biden's Secretary of State, Antony Blinken, confirmed that the United States was "a long way" from rejoining the deal with Iran. He added that his country would first assess what Iran brought to the negotiation table before resuming to comply with the pact. Kohavi's slammed Iran's actions, which has been focused towards powering its nuclear capabilities to create atomic weapons and nuclear weapons. "In light of this fundamental analysis, I have instructed the Israel Defense Forces to prepare a number of operational plans, in addition to those already in place," Kohavi said. "It will be up to the political leadership, of course, to decide on implementation, but these plans need to be on the table."