Why Overdone Military Spending Has Been A Bad Economic Policy?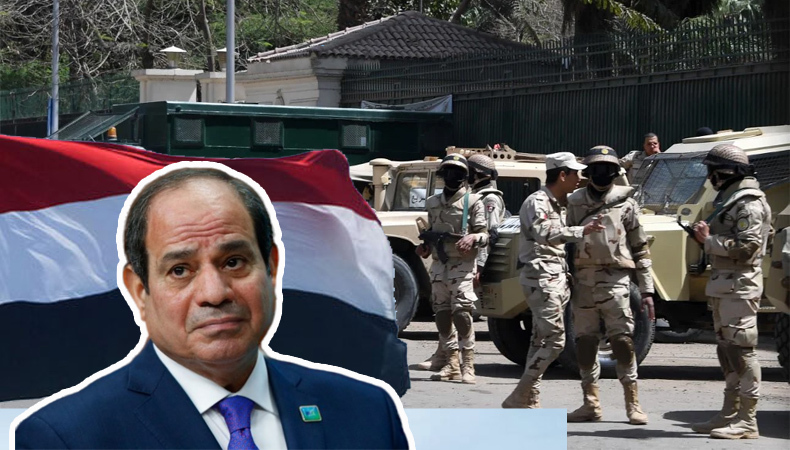 Egypt–A military driven Egyptian economy has already gone the wrong route and this would be difficult to traverse for a new leadership. But more than this, the Egyptian Finance Minister Mohamed Maait has himself admitted on nationalized television that 'hot' money cannot save the day, anymore.
So indeed, the military spendings have led to a bad policy decision for an economy that has been solely depending on imports and surviving on debts. By March 2022, Egypt's level of foreign debt had risen to $158bn, as compared to a $145.5 billion in December 2021, an increase of eight percent in four months.
The pound has lost its value by nearly 15percent becoming difficult for any trade to come by. The country has been conveniently shifting its crises in the economy to foreign debt. The time has run out and there is no where to hide or run.
Related Posts
So, in one of the desperate moves, President Abdel Fattah- El-Sisi has embarked on a massive privatisation programme. He endeavors to use some $40bn of state assets, to be sold in the coming years. The regime is also expected to continue its borrowing spree, becoming the largest issuer of sovereign debt among emerging markets in Europe and the MENA region, with issuances of $73bn this year.
With the government invested too much into military companies, there is no return on investment. There are tax exemptions that could easily be increased and bring back funds to the government coffers.
The position of the president is weak. The military dominance leaves less power and control over governance. Also, there isn't a civilian ruling party to govern the military. The supremacy of the military in the political system is even enshrined in the constitution, with a 2019 amendment adding that the duties of the military include "protection of the constitution, democracy, the state and its secular nature, and personal freedoms", vastly increasing its power.
Therefore, its high time that the shift happens from looking at making state machinery into a military setup and that democracy and governance becomes the real thing.