Russia's top diplomat to address Arab League on Sunday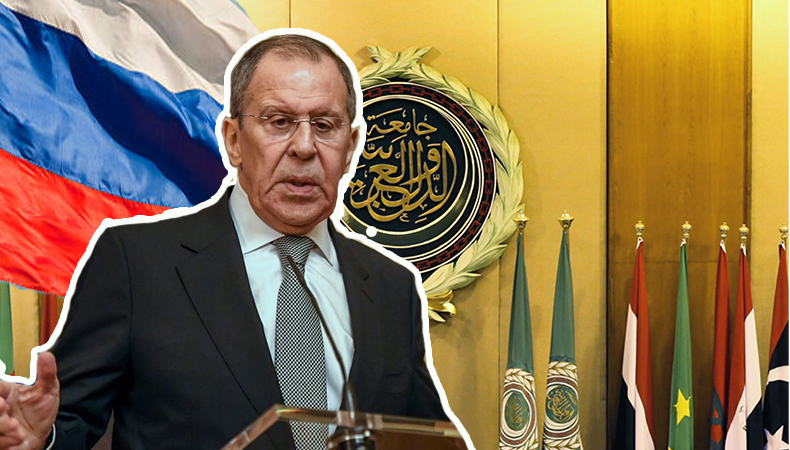 Russia– Russia's top diplomat is set to address the Arab League, a regional organisation in the Arab world, at its Cairo headquarters in Egypt on Sunday. This comes days after Russia participated in a summit hosted by Iran, a regional rival of some Arab states.
The organisation said on Thursday that the Foreign Minister of Russia, Sergei Lavrov, will meet the head of the Arab League, Ahmed Aboul Gheit, and representatives of the 22 nations that make up the pan-Arab bloc. This comes amid the United States' bids to isolate Russia on the global stage over its offensive on Ukraine.
While talking about Lavrov's trip, US State Department spokesperson, Ned Price, said that the US was "less concerned with whom Foreign Minister Lavrov and his colleagues are communicating." Earlier, US Secretary of State, Antony Blinken, refused to meet Lavrov in July at a Group of 20 meeting in Bali in Indonesia.
Related Posts
Russia attended the Iran summit
On Tuesday, Iranian President Ebrahim Raisi hosted a summit. Russian President Vladimir Putin and Turkish President Recep Tayyip Erdogan attended the summit. Some Arab countries have tense ties with Iran. The Iran summit came days after US President Joe Biden toured the Middle East.
During the Iran summit, the leaders discussed Syria, where Iran and Russia backed the government and Turkey supported the anti-regime groups. They also discussed the Russia-Ukraine war and the impact of the conflict on the global economy.
The Russia-Ukraine conflict has caused food insecurity in Arab nations because many Middle East countries are heavily dependent on wheat imports from the former Soviet state. However, Russia blames Western sanctions for the food crisis.
Russia and Ukraine export more than a quarter of the world's wheat. Turkey is trying to broker a deal to create safe maritime corridors to deliver the grain. Turkey has good relations with Russia and Ukraine.