Saudi Arabia, US Agree To Strengthen Cooperation In Tech And 5G Networks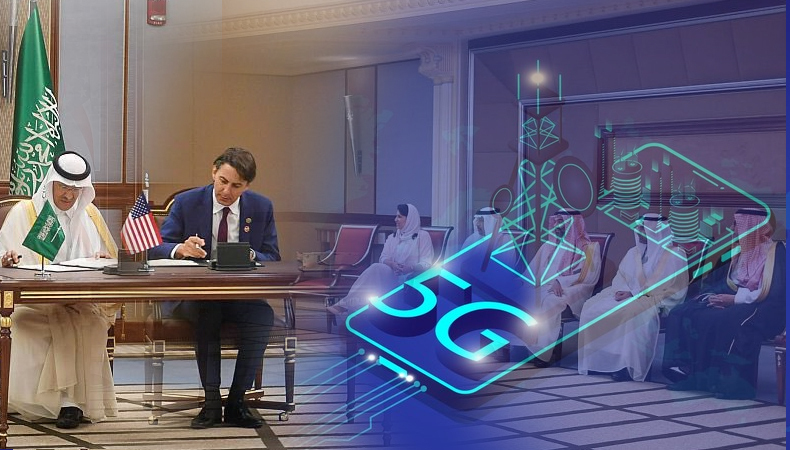 Saudi Arabia-Saudi Arabia and the United States agreed to strengthen cooperation in tech, including the fields of 5G networks, cybersecurity, and space exploration. This comes amid United States President Joe Biden's first visit to the Kingdom of Saudi Arabia (KSA).
The US President met with top Saudi officials to review the country's defensive needs and the importance of global energy security. Saudi Arabia reportedly signed the NASA-led Artemis Accords, an outer space exploration treaty. Biden reportedly said that the US "reaffirms its commitment to the responsible, peaceful, and sustainable exploration and use of outer space." The US president praised the role of Saudi Arabia in supporting the United Nations cease-fire efforts in Yemen.
Joe Biden in Saudi Arabia
Joe Biden arrived in Jeddah, a Saudi Arabian port city on the Red Sea, on Friday. He was welcomed by the regional governor of Makkah Province, Prince Khalid al-Faisal. The Saudi ambassador to the United States, Reema bint Bandar Al Saud, also welcomed Biden to the country. He met Prince Mohammed for the first time since taking office.  The visit to Saudi Arabia is the last destination of Biden's first Middle East tour as the US president.
Related Posts
Earlier, Biden visited Tel Aviv in Israel. He also reiterated his support for a two-state solution to the Israeli-Palestinian conflict. He also went to East Jerusalem, part of the occupied Palestinian territories. He tried to mend ties with the Palestinians that were broken under former US President Trump.
He met with Israeli leaders, including former Prime Minister Benjamin Netanyahu, before meeting Palestinian Authority (PA) President Mahmoud Abbas.
At the start of Biden's Middle East trip, US officials said he would avoid close contact, such as shaking hands, because of the Covid-19 pandemic. However, he ended up engaging in hand-shaking during the tour.
Biden will also attend a joint summit on Saturday with the leaders of the Gulf Cooperation Council (GCC). He is also set to meet Egyptian, Iraqi and Jordanian leaders.