With Afghanistan, Qatar to be leader of the Islamic world at the expense of Riyadh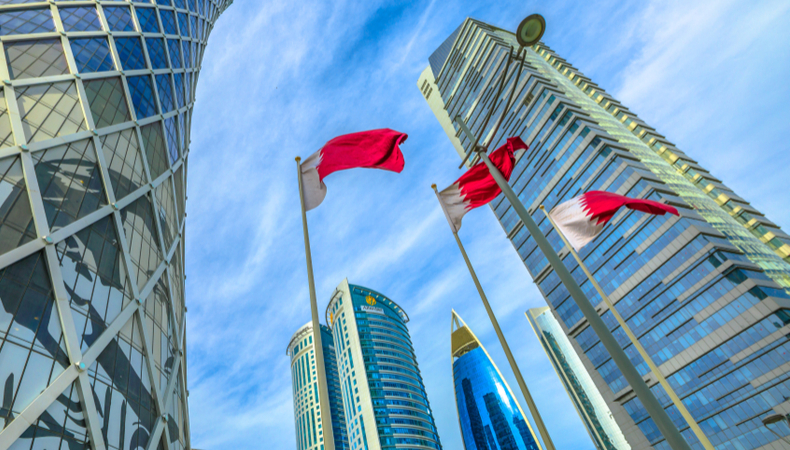 The political and humanitarian drama of Afghanistan is taking place these days. The Taliban militias have taken control of much of the country, including the capital Kabul, without practically fighting. The Afghan army, despite years of training and military supplies from the United States, has come undone without putting up a semblance of resistance. The Taliban themselves described their rapid success as "unexpected."
Qatar immediately appeared as a key player in the current drama. Doha has played a mediating role for over ten years between the various forces, internal and foreign, involved in Afghanistan, including the Taliban. The historic agreement between the Trump administration and the Taliban leaders on the withdrawal of Americans from the country, the deal now considered a harbinger of the current situation, was signed in Doha, from which it also takes its name. Recent meetings between the Taliban and Afghan political forces continue to be held in the Qatari capital. It is very probable that future meetings to find a peace agreement will always be in Doha.
Read | Qatar-Taliban finalise deal for supply of natural gas: Source
From all this, it is clear that the small state of Qatar has clear ideas on what to do: to marry Riyadh as the leader of the Islamic world. By taking power in Afghanistan, the small Gulf state intends to override its neighbors and lead the coming decisions of the Arab world. The role of the Qatari government, however, is not limited to organizing talks between the various actors involved in Afghanistan. The tiny emirate is currently engaged in its turn to play an active role in recent events. For several days, Doha has officially requested a ceasefire from the Taliban leadership. Following the fall of Kabul, Qatari Foreign Minister Sheikh Mohammed bin Abdulrahman Al Thani met with a Taliban delegation to discuss the future political structure of the country.
All of this goes to Saudi Arabia's expenses, the first country to reopen in Qatar to please the United States. And it is bizarre but dramatically real that it is precisely in collaboration with the United States that Doha is putting aside the historical leadership of the Islamic world. Doha has always claimed not to support the Taliban, but to carry out mediation work demanded by Washington. To understand why such a small state is taking such a risky responsibility, it is necessary to consider the foreign policy strategy that Qatar has been pursuing for several years.
In acting as a mediator between the United States and its local allies on the one hand and their historical adversaries on the other, Doha believes that it will find its own precise and irreplaceable strategic location. That would give Qatari leadership guarantees regarding its safety and power.