Yemen at Crossroads: Neither Peace, Nor War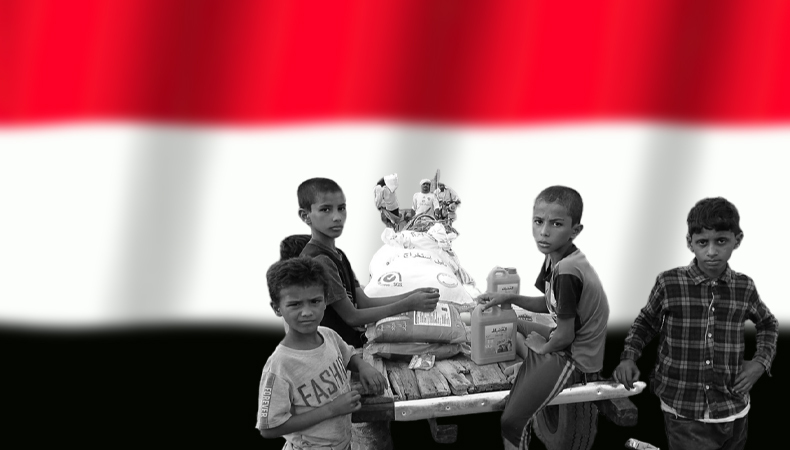 After years of war, conflicts and flare-ups, Yemen is at the crossroads where there's neither peace, nor war. It's a challenge for conflicted parties, allies and the world at large, as well as for organizations that have been trying to help with food aids.
Warring parties demonstrated willingness to engage in constructive dialogue for peace efforts. However, last month was a major full-back because of flare-ups that potentially jeopardize peace talks. The Iranian-backed Houthis emphasized the importance of entering into a phase of "serious peace".
General Turki al-Malki, coalition spokesman, said of last week's flare-up that repeated hostile and provocative actions are not consistent with the positive efforts that are being made to seek an end to the crisis. This nearly triggered an all-out conflict after a year of relative calm and the meeting between Saudi and Houthi officials earlier in September 2023.
US is the Culprit of Yemen Crisis
Ibrahim al-Saraji, spokesman for the Supreme Economic Committee in Sanaa, believes Yemen has reached an unfortunate juncture. He said after the mid-2016 Kuwaiti negotiations over prisoners of war, and the very moment today, Americans are the ones who led the war and the economic siege of Yemen.
"In the negotiations, the US ambassador openly threatened our national delegation that if we didn't accept the coalition demands, they would target the Yemeni rial so that it would not be worth the paper it was printed on. After that, with no legal authority, a decision was made to transfer Yemen's Sanaa-based Central Bank to Aden and print the national currency there."
Al-Saraji pointed out that events over the past eight years underscore the key role played by western financial powers like the US and Britain in planning and orchestrating crippling economic warfare in Yemen.
Keep Reading
West Wants Yemen's Resource-Rich Areas
Analysts believe the western powers want to gain control over Yemen's resource-rich areas, while exploiting the humanitarian crisis as leverage against Sanaa. From 2.2 million Yemeni children suffering from malnutrition in November 2018, that number is now 11 million children, as per UNICEF. This includes 540,000 children under the age of five facing severe malnutrition.
Yemen officials describe malnutrition and starvation as another tool of foreign political manipulation. Furthermore, the UN World Food Programme has diverted aid originally meant for Yemen to Ukraine.