18 Israeli politicians are slated to participate in annual Israel Parade in NYC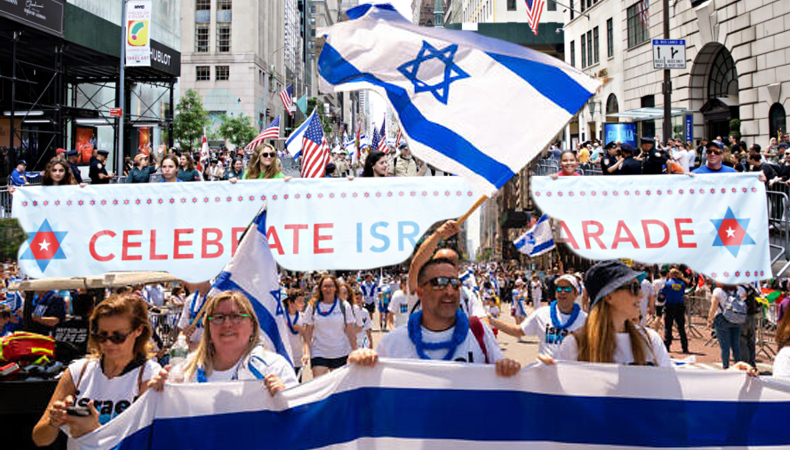 At least 18 Israeli ministers and lawmakers are slated to participate in next week's annual Israel Parade in New York City in the United States (US).
Also Read – Top Israeli general: 'Action' is on the horizon over Iran nuclear work
Knesset members, including those from the coalition and opposition, have confirmed their participation in Sunday's Celebrate Israel Parade in the US.
Earlier, 10 ministers and MKs were reported to be taking part in Sunday's festivities in the US. According to Channel 12 news, Amichai Chikli, the Minister of Diaspora Affairs of Israel; Nir Barkat, the Minister of Economy and Industry of Israel; Ofir Akunis, the Minister of Innovation, Science and Technology of Israel; Gila Gamliel, the Minister of Intelligence of Israel; and Galit Distel Atbaryan, the Minister of Information of Israel are expected to attend the parade in NYC.
Ofir Sofer, the Minister of Immigration and Absorption of Israel as well as a member of the Knesset for the Religious Zionist Party; Amichai Eliyahu, the Minister of Heritage of Israel and a member of Knesset for Otzma Yehudit; Meir Porush, the Minister of Jerusalem Affairs and Jewish Heritage as well as a member of the Knesset for the Haredi Agudat Yisrael faction of United Torah Judaism; and Yoav Ben-Tzur, the Labor Minister of Israel are also expected to attend the event.
According to The Times of Israel, MK Simcha Rothman, a member of the Knesset for the far-right Religious Zionist Party; Michal Woldiger, a member of the Israeli Knesset; Likud MK Shalom Danino; Yisrael Beytenu MKs Sharon Nir and Evgeny Sova are also expected to attend Sunday's festivities in NYC.
Also Read – 12 people killed in Israeli raids on Gaza, including top terrorists
The organisers of the parade said that around 40,000 can participate in the event. They would march towards Fifth Avenue in Manhattan in New York City.
Earlier this month, the organisers said that the parade was a chance "to stand together as one Jewish people."