2nd Richest Woman In Music – Taylor Swift, Who Is In First Place?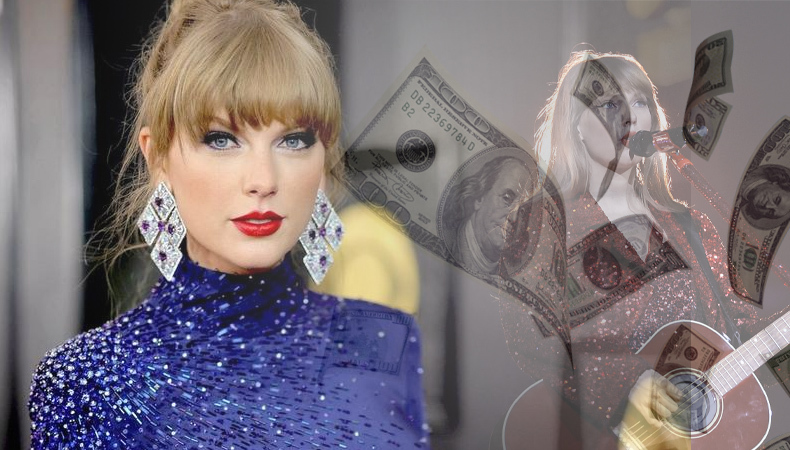 She's in her Forbes era.
Forbes put out a list on Thursday that says Taylor Swift is the second richest self-made woman in music. Her estimated net worth is $740 million.
Also Read – Top 10 Tiktok Arabic song
The 33-year-old "Karma" singer is now worth more than both Madonna, who is said to be worth $580 million, and Beyoncé, who is worth $540 million.
Swift is No. 34 on the list of "America's Richest Self-Made Women." She is in good company, with Oprah Winfrey at No. 13 ($2.5 billion) and Diane Hendricks of ABC Supply, the largest wholesale distributor of roofing materials in the US, at No. 1 ($15 billion).
Swift's net worth can only go up as long as she keeps going on her "Eras Tour," which caused Ticketmaster to crash last year when tickets went on sale.
A woman from Massachusetts said she spent $4,500 on two Swift tickets so she could go to a show with her daughter, but the 19-year-old went with a friend instead.
But who's in the first place in the music industry, except Tailor Swift?
Yeah …….. She's Rihanna!
Rihanna, whose discography is good enough for the Super Bowl halftime show and whose Fenty Beauty makeup company has made her a billionaire, is the richest musician on the "Richest Self-Made Women" list. Her estimated net worth is $1.4 billion, which is exactly double Swift's figure.
On the "America's Self-Made Women" list, the 35-year-old "Bitch Better Have My Money" singer is No. 20 overall.
Rihanna made a TikTok last week showing off a huge diamond toe ring that was said to be worth $600,000.
Also Read – Top 10 Qatar Most Beautiful Women In 2023
Before the glamorous first Monday in May, she also had a Met Gala fitting that reportedly involved $25 million worth of jewels from Cartier.
Not only with her music but also with her cosmetics brand, Fenty Beauty, Rihanna is getting close to crossing the $1.4 billion threshold.