Wildly Popular Cat-themed Adventure Game 'Stray' Is Coming To The Mac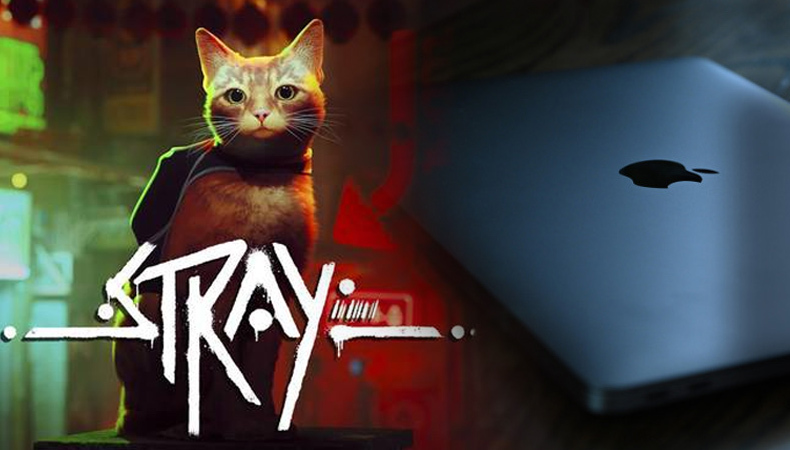 Mac users will soon be able to play "Stray," an adventure game that puts them in control of a cat character during the game. Stray was first released in 2022 and was initially only available for use on Windows computers and PlayStation consoles.
Also Read – Best Metaverse Games To Play In 2022 With Web3 Technology
In the film Stray, a stray cat finds himself imprisoned inside a walled city that is populated by robots and mutant bacteria. The cat must work his way back up to the surface with the assistance of his companion drone, B-12.
The gameplay in Stray takes place from the third-person perspective, and it requires players to overcome challenges, navigate around obstructions, and finish quests while evading enemies such as Zurks (bad bacteria) and Sentinels (security bots). Most of the gameplay consists of platforming challenges, which require the player to scale various obstructions and engage with their surroundings to discover new paths. Obtaining pets also involves cat behaviors, such as sneaking, sleeping, meowing, and nuzzling up to NPCs. Cats can also meow.
Stray will make use of MetalFX Upscaling for accelerated graphics performance on the Mac, and it will be playable on Apple silicon-based Macs. This will ensure the game's visuals are of the highest possible quality.
From when Mac users can play the cat-themed adventure game "Stray"
Annapurna Interactive did not provide any information regarding the launch date of the game on Mac or the method by which players will be able to obtain it. Stray is currently available on Steam for Windows at a price of $30, and it is possible that a Mac version will launch there. There is also a remote possibility that it will be available on Mac through the App Store, but we won't know for sure until much closer to the time when it will actually be released.
So, there is currently no release date for Stray, but we can confirm that it will be available for Mac "this year."
Also Read – 4 reasons you need to invest in a technology upgrade for your business
The release of Stray for Mac will come after that of No Man's Sky for Mac, which is already playable on Apple silicon-based machines as of right now.