AlUla Wellness Festival: Largest Festival of its Kind in Middle East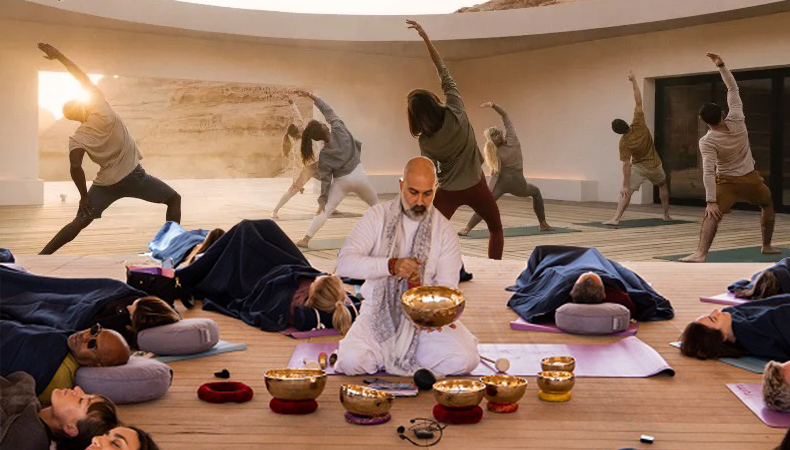 Saudi Arabia is set to attract hundreds of participants for the AlUla Festival for Recreation and Relaxation from October 19 – November 4. This annual event running for the third consecutive year will feature some of world's most renowned artists and meditation experts and instructors.
AlUla Wellness Festival, as it's also known as, is the largest event of its kind in the Middle East. Its attracting people from around the world to enjoy meditation and relaxation in the stillness of the desert – AlUla.
Participants will see the return of the Five Senses Sanctuary, back by popular demand, dedicated to caring for the body, soul and mind. They can participate in yoga, breathing exercises, art and music, seminars and discussion sessions etc.
Japanese Artist at AlUla Wellness Festival
This year, Japanese artist Kusama Yayoi will showcase her artwork "Brilliance of the Souls". This artwork is described as a masterpiece. Yayoi said its designed in a way that blends into the natural environment surrounding AlUla and the authentic rocky landscape.
The contemporary artist is into different types of art, like sculptures, paintings, installations and performances etc. She also creates environments of dots so that one can experience the feeling of self-obliteration.
At the AlUla Wellness Festival, visitors can see Yayoi's installation in a room that provides unparalleled sensory experience. Guests can take advantage of the glamorous experience within the infinite mirrored room. It reflects the festival's commitment to providing unique and transformative experiences on art, culture, health and music.
Keep Reading
Shoura Council Speaker Leads Saudi Delegation for P20 Summit
'Made in Saudi' Expo to Attract Local and International Buyers
Experience AlUla at its Best
Autumn is the best time to experience AlUla. There are things to do and experience, such as walks or hike on the Hidden Valley trail, the tranquility of Sharaan Nature Reserve, and cool desert nights to gaze up at the stars. There's excellent food as well. For diet conscious people, there are restaurants providing healthy food and juices with fresh local ingredients.
For sustainable seekers, there are local fruits and vegetables to see and taste, like dates, citrus, grapes and moringa etc. AlUla Wellness Festival has something for everyone to do and enjoy.