An international mission arrives in Libya to monitor the ceasefire, the Libyans united around the new government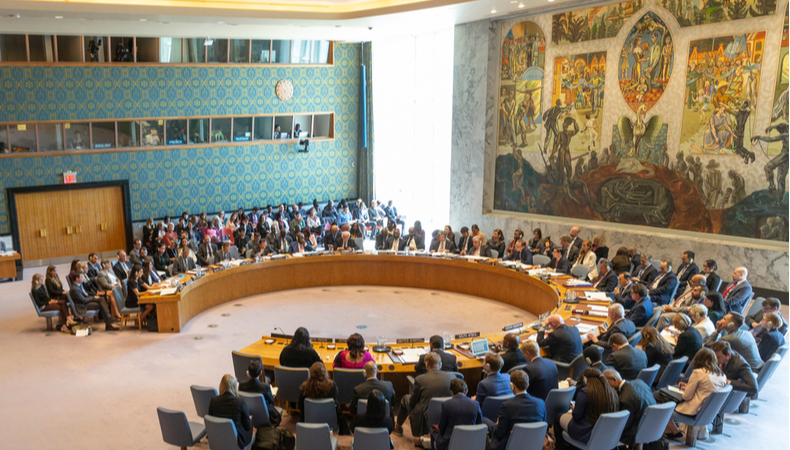 Observers believe Libyans should unite around the new temporary unified government and put pressure on the House of Representatives to vote for confidence in the cabinet that will be presented by Abdel Hamid Al-Dabaiba on Monday 8 March in Sirte. The city in central Libya said it was ready to host the meeting between the members of Parliament, as already anticipated by President Aguila Saleh. Meanwhile, the international community is mobilizing to guarantee the ceasefire.
According to Agence France Press, an advanced team of international observers, consisting of about ten people, arrived in Tripoli on Tuesday. The group is preparing for the task of overseeing the ceasefire in place for months and verifying the departure of mercenaries and foreign soldiers deployed in the North African country.
A diplomatic source in Tunis said this vanguard, made up of representatives of members of the UN Mission in Libya and experts from the UN headquarters in New York, arrived in Tripoli on Tuesday via the Tunisian capital. Observers should visit the city of Sirte, located halfway between east and west, Misrata and Benghazi. The Mission will last five weeks and will have to prepare for the deployment of observers at a later stage in the ceasefire monitoring mechanism, according to the same source.A UN official in New York said this mission will submit a report on the ceasefire and monitoring mechanism for foreign forces to the Security Council on March 19.
Last month, UN Secretary-General António Guterres announced that the Security Council intends to deploy a ceasefire monitoring unit in Libya. Former UN envoy Stephanie Williams confirmed that the team would be a "light" and "scalable" force made up of unarmed civilian observers.
Read more : The new government of Libya towards trust, suspected corruption reports are emerging
On 23 October the Joint Military Committee (5 + 5) signed an agreement in Geneva under the aegis of the United Nations for a permanent ceasefire across the country. The most important provisions of the agreement establish the departure of foreign forces and mercenaries within ninety days, which ended without the departure or dismantling of these forces and their departure from Libyan territory.The United Nations revealed, in early December, the presence of 20,000 foreign and mercenary forces in Libya, and indicated that there are ten military bases in Libya, which are partially or completely occupied by foreign and mercenary forces.
These forces are mostly distributed around Sirte, where the front line has been located since mid-June, and south at major air bases, notably Al-Jufra, 500km south of Tripoli for the benefit of the Libyan National Army loyalists. of Khalifa Haftar and to the west to Al-Watiya loyal to the Government of National Accord (GNA), the largest military base on the Tunisian border and in North Africa.