Anastasiades calls Erdogan's Northern Cyprus visit illegal and secessionist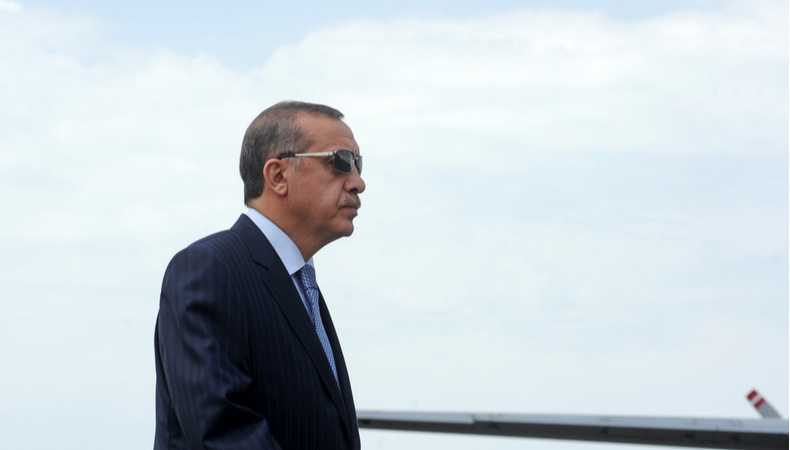 On Sunday, Turkish President Recep Tayyip Erdogan made a controversial visit to Northern Cyprus to mark his support for the separation of island territory from mainland. Cyprus President Nicos Anastasiades slammed Erdogan's visit, as "secessionist act of the declaration of the illegal regime" in the north. He said, "Ankara has absolutely no respect for international law, European principles and values, and its obligations toward the EU."
Erdogan has been following extensive intervention policy in the region to claim his dominance and supremacy, ranging from Libya, Syria, Azerbaijan and now Northern Cypruss. Turkish leader's recent visit was planned to attend the celebrations marking the state's unilateral declaration of independence 37 years ago and to extend his support to Ersin Tatar, won the northern Cyprus' presidential election last month.
Cyprus is divided into two parts, one Republic of Cyprus, which is an EU member nation and holds the southern two thirds of the territory, and other is northern third territory occupied by Turkey since 1974. Both Erdogan and Tatar support two-state solution for Cyprus, which is strongly opposed by international community including European Union and United Nations.
Read more : Erdogan to Visit Kuwait and Qatar
During his recent visit, Erdogan said, "Our priority is to ensure a fair, lasting and sustainable solution" in Cyprus to fight for the safety and legal rights of Turkish Cypriots. "There are two peoples and two separate states in Cyprus. There must be talks for a solution on the basis of two separate states… A two-state solution must be negotiated on the basis of sovereign equality," he added.
Turkey is the only nation which recognises Northern Cyprus as an independent state. Erdogan holds a strong strategic interest in the country as Turkish Cypriotic waters are rich resource for oil exploration. Ankara continues to conduct its oil exploration operations in the region, which even landed it in conflict with Greece last year as latter accused it of conducting its energy exploration project in the Mediterranean waters, which Greece claims as its territory.
The EU has threatened to impose sanctions on Turkey next month for its illegal exploration in contested east Mediterranean waters. "Neither we nor Northern Cyprus can tolerate diplomacy games (in the region) anymore," Erdogan said.