As Russia reopens the Syrian front, Erdogan dusts off his plan to flood Europe with migrants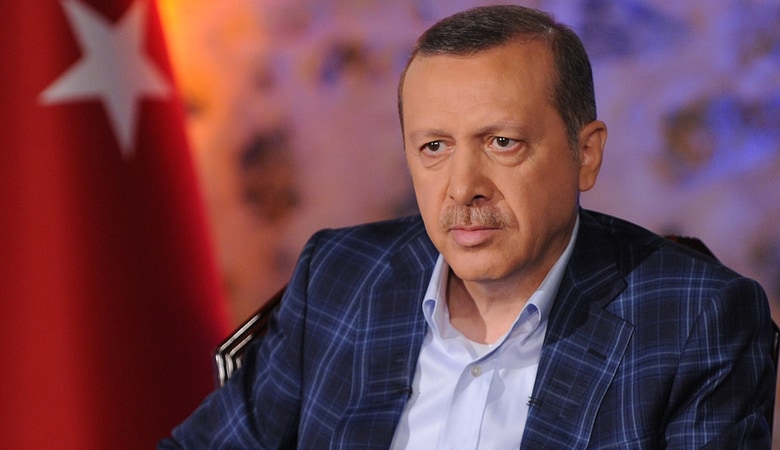 Turkish president Recep Tayyip Erdogan has repeatedly threatened to send millions of Syrian refugees to Europe in response to criticism of his military offensive into Kurdish-controlled northern Syria and Libya.Speaking to his party, the sultan Erdogan warned he would "open the doors" to spark a new refugee crisis in Europe if the EU called his missions in Syria and Libya "invasions."
"Hey EU, wake up. I say it again: if you try to frame our operation there as an invasion, our task is simple: we will open the doors and send 3.6 million migrants to you," he previously said, adding that Islamic State prisoners held by Kurdish forces would be kept in jail or returned to home countries willing to take them. The comments came, in early April, as a Syrian human rights group said up to 100,000 civilians have been displaced by fighting since Turkey launched its offensive with shelling and airstrikes against Kurdish strong points and cities.
Read More: Children In Syria Still Lured Into War Employment By Turkey
With Russia reopening the Syrian front in the recent days, probably to distract Turkey and his Syrian factions in Libya, Ankara's plan to flood Europe with another wave of millions of refugees is a real and dangerous threat. At this time, not only through the Greek borders but also from Libya, as the Tripoli-based Government of National Accord (GNA), which Turkey supported, is in full control of the Western coast from the capital to the Tunisian borders. There hundreds thousand of migrants are awaiting to depart toward Italian coast via sea. These migrants are already detained around Zawiya and Sabratha, from dangerous militias backed by Erdogan.
Moreover, Istanbul Mayor Ekremİmamoğlu of the main opposition Republican People's Party (CHP) penned an article this month asserting that, although Turkey has accepted more refugees than any country in the world, the lack of an effective and coherent national immigration policy has furthered the cycle of poverty and impeded Syrians' integration.
Writing in Turkish Policy Quarterly (TPQ), İmamoğlu says Turkey's 3.5 million Syrians refugees face significant financial constraints and are mostly unable to secure decent-paying jobs, which means they tend to live in shoddy and crowded apartments. He goes on to argue that due to the state's failure to integrate these new arrivals, local governments, like that of Istanbul, have been forced to play a key role in protecting and integrating refugees even as municipalities struggle with minimal oversight and funding and a lack of standardised services.Erdogan, after sending thousands of these refugees to fight in Libya, is determined to open their doors to Europe, not to lose that bit of credibility that remains among his constituents.