Barham Salih condemns Turkish military operations in Iraq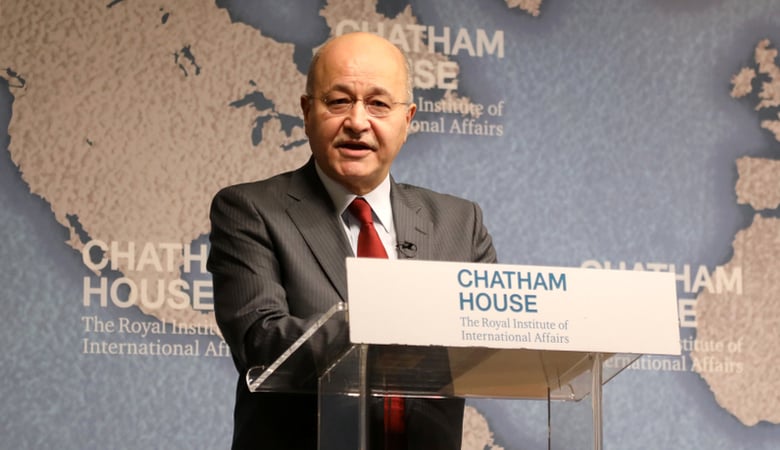 On Friday, Iraqi President Barham Salih asked Turkish forces to halt its military operations in the north region of the country, which had fallen victim to chaos and civilian causalities.
Salih's office released a statement saying, "The Presidency of Iraq calls for an end to the violations of national sovereignty that resulted from the repeated Turkish military operations and its breach of Iraq's airspace."
Turkey launched his military operation, Claw-Tiger and Claw-Eagle, about a week ago against the Kurdistan Workers Party (PKK) in response to what it referred to as Kurdish militant attacks on Turkish military base located near the border. PKK, which has been deemed as a terrorist group by Ankara, uses the rugged terrain of northern Iraq as its base to launch attacks against Turkish army and sponsored militia. About the recent clash between the warring forces, which happened near Darkare village in Duhok province, Zirvan Musa, the village director said, "The Turkish army launched a ground operation on the mountain that prompted the Kurdish militants fight back."
Read More: Iraq: Military operations, aimed at wiping out ISIS, enters phase three
Salih, condemning the recent Turkish offensive strike, said, "These actions are a flagrant violation of the principles of state relations as well as international laws and covenants." He added that the two nations need to "solve the border and security problems between Iraq and Turkey through co-operation and co-ordination between officials of the two sides". Responding to the Iraqi accusations of killing unarmed civilians, Turkish foreign ministry spokesman, Hami Aksoy said, "We pay great attention to ensuring the safety of civilians in each of the planning and execution phases of our operations." He added, "Actually, this is also known by Iraqi authorities.
The records of our heroic armed forces on this matter is clear. With this regard, we would like to reiterate one more time our expectations such as cooperation and acting in harmony with Turkey against the PKK/YPG terror organization which is also threatening Iraq's stability, security, and territorial integrity."