Erdogan's adviser threatens Greece with war, Europe asks to avoid any kind of incident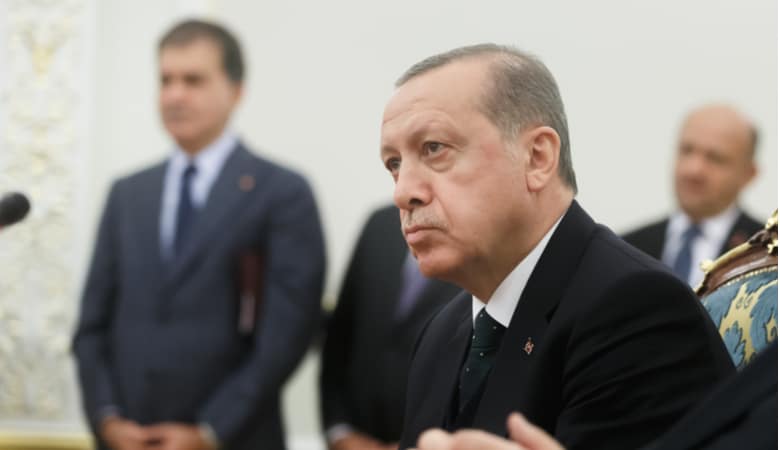 Mesut HakkiCasin, one of the top advisers to Turkish President Recep Tayyip Erdogan threatened Greece, saying Turkey would retaliate if Greece moves to defend parts of the Mediterranean Sea that Ankara has been exploring following a controversial agreement signed with Libya, Greek City Times (GCT), a Greek-expat focused news site, reported.Mesut HakkiCasin, a Professor of Yeditepe University International Relations Department and adviser to Erdogan said "an attack on a state-owned ship is an attack on the state itself" in a discussion regarding Greek warnings that any Turkish drilling near Crete could be met with force.
"The exploration vessel out there has a Turkish flag and an attack on it would be considered as Casus Belli," Casinaffirmed in an interview with ArdanZenturk, a Turkish television moderator, on his YouTube channel. Casus Belli is a latin term referring to an action that justifies a war."Secondly, how could you [Greeks] attack a peaceful drilling ship in international waters and [in an] Exclusive Economic Zone area?" Casin added, referring to a controversial maritime agreement Turkey signed with the Tripoli-based Government of National Accord (GNA) in Libya last year on maritime borders in the gas-rich Eastern Mediterranean Sea to Ankara. The agreement handed 200 miles of the sea over for gas exploration to Ankara and has significantly exacerbated existing disputes between Turkey and its neighbours over energy exploration in the region.
Read More: From Syria to Libya, Turkey is blackmailing the West through immigrants and terrorists
During the press conference following his meeting with the Minister of Foreign Affairs Mevlut Çavuşoğlu, the High Representative and EU Vice President, Josep Borrell, said that the "Eastern Mediterranean is a key region for Europe. It is time to tackle this, in order to create a way forward, conductive to confidence building, dialogue, good neighbourhood relations, stability and security. And this cannot be done by unilateral actions but requires cooperation and dialogue". "There are many serious issues that require our immediate attention. I want to change for the best the dynamics in our relationship because I believe that we have a mutual interest to get out of this situation and chart a new and positive trajectory, avoiding any kind of incident that could spark more troubles". Borrell added.
France's foreign minister said last week EU ministers would discuss Turkey on July 13 and said new sanctions on Ankara could be considered in addition to steps taken over Turkey's drilling in the Cyprus economic zone."If the EU takes additional decisions against Turkey, we will have to respond to this," Cavusoglu said yesterday.As relations deteriorated between the bloc and Ankara, the European Union imposed a travel ban and asset freezes on two people in February for their role in Turkey's drilling in Cyprus' maritime economic zone off the divided island. Europe also didn't lift the coronavirus travel ban on Turkey, while opening its borders to 15 non-EU countries.