China to strike US forces in Afghanistan, CNN reveals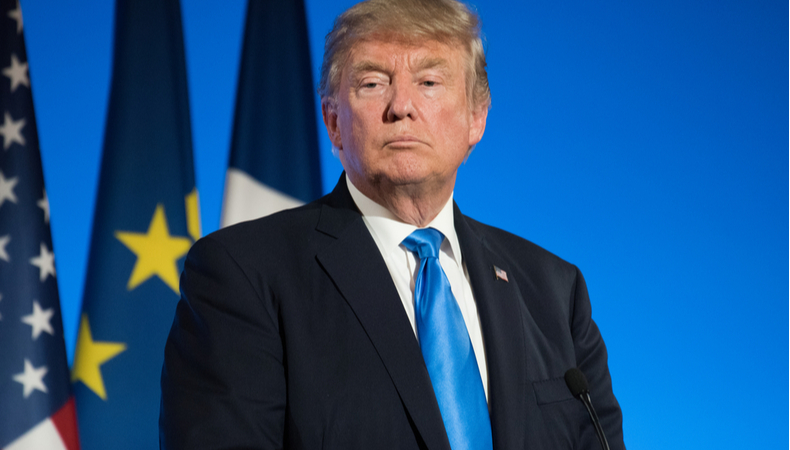 The U.S. President Donald Trump received in recent days a report on China's attempt to pay "non-state actors" to attack American forces in Afghanistan. CNN cited a senior White House administration official as the source, who reported that the information was given to Trump on December 17. The outgoing president discussed this with his national security advisor Robert O'Brien. News of the briefing and the administration's intention to declassify the information was first announced on Wednesday by Axios.
The situation harkens back to intelligence records from early 2020 that Russia also offered rewards to Afghan militants for killing American forces in Afghanistan. The Donald has yet to publicly call Russia out on the issue, CNN said. According to White House procedures, President-elect Joe Biden has access to the same intelligence reports as he gets the President's Daily Brief.A Biden transition official described the records as "uncorroborated information," adding that the President-elect has no great concern than the safety of our service members and will hold to account anyone who endangers American citizens everywhere.
The official told CNN that Biden's teams seek to learn as much as they can about these allegations, stressing the need for full cooperation from Trump staff, including from the Department of Defense. The White House didn't immediately respond to a request for comment.In June, U.S. media accused the Russian intelligence of offering money to Taliban militants in Afghanistan as rewards if they kill American or British soldiers there, quoting EU security officials.
Diplomacy during the Obama-Biden administration attempted to find cooperation with China, while Trump opted for confrontation. But Biden's stance has changed over the years, and observers aren't expecting many changes from The Donald's line to Beijing. Washington has been in Afghanistan since 2001. A US-led coalition ousted the Taliban weeks after the 11 September 2001 attacks in the United States by Osama Bin Laden's al-Qaeda, based in Afghanistan. The Taliban regrouped and turned into an insurgent force that by 2018 was active in more than two-thirds of the country. Last November, the U.S. Department of Defense announced the Trump decision to withdraw 2,500 troops from Afghanistan and Iraq by mid-January 2021.
The White House began withdrawing soldiers from Afghanistan as part of an agreement reached with the militants in early February. But brutality in the country has recently grown as Al-Qaeda steps up its offensives amid stalled consultations with the Afghan government. Today, thousands of American soldiers are in Iraq, leading an international coalition to fight against Daesh and other terrorist organizations.