Erdogan lose another historic ally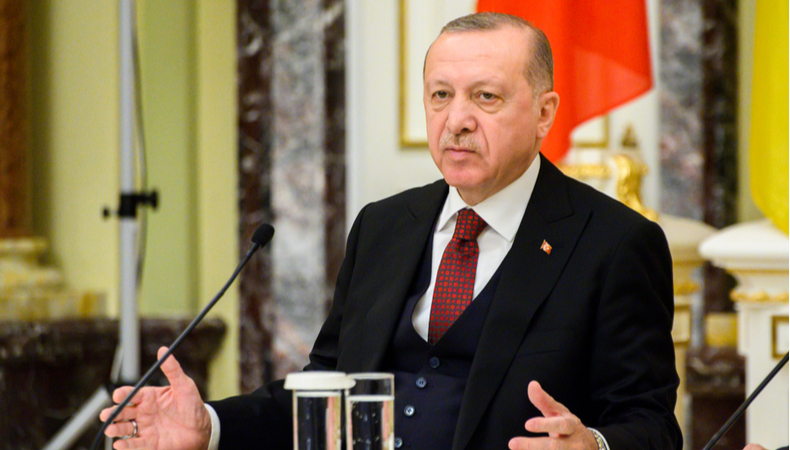 A long-time ally and political adviser of the Turkish President Recep Tayyip Erdogan announced his resignation on Tuesday, after politicians and media viciously attacked him as he demanded the release of detained dissidents following Erdogan's announcement of judicial reforms.
According to "Agence France Press," Bulent Arinc, 72, the former Deputy Prime Minister and Speaker of Parliament, resigned from his position on the Presidency's Supreme Advisory Council, a body made up of former senior officials responsible for formulating recommendations to Erdogan."I submitted my request for resignation to the president, who found it acceptable," Arinc wrote in a statement posted on Twitter. He has not said whether he will also leave the president's party. Arinc founded the Justice and Development Party, together with Erdogan, in 2001.
Erin has been harshly criticized and denied by his long-dated ally Erdogan. While some government media have in recent days addressed harsh criticism of the counsellor, due to his call during a television episode for the release of the Kurdish dissident Salahuddin Demirtas and the man of ' business Osman Kavala.Demirtas, the former HDP co-chair and presidential candidate, has been detained for four years on terrorism charges. As for Kavala, a leading figure in civil society, he is accused of an attempted coup and has been in prison since 2017.
Turkey needs judicial and economic reforms. Erin made this appeal after Erdogan renewed his promises two weeks ago to implement judicial reforms to strengthen the rule of law in the context of financial difficulties that undermine his popularity. The Turkish president's statements were met with a mixture of scepticisms and hope for more flexibility after several years of crackdown, especially after the 2016 coup attempt, followed by large-scale clean-up campaigns.
"Turkey needs reforms in the judiciary, economy, and other sectors, that's clear," Arinc said Tuesday, denouncing the hatred and insults he says are targeting him. "We need to calm our country and find a solution to the concerns of our citizens." He added. The politician sparked outrage in 2015 after denouncing the growing concentration of power in Erdogan's hands.The Arinc resignation comes less than three weeks after the resignation of Finance Minister Baraat Albayrak, the president's son-in-law who had influence, justifying it with health problems.