Beirut port blast: Two Lebanese customs officials charged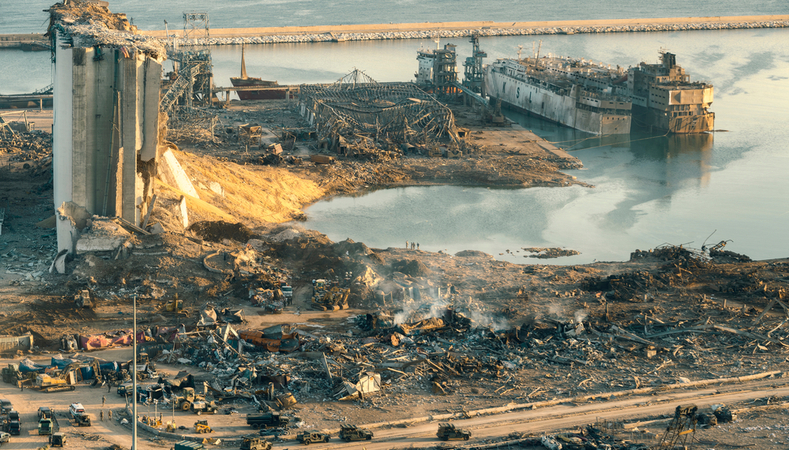 A Lebanese prosecutor on Tuesday filed charges against two customs officials as part of the ongoing investigation into the massive explosion at Beirut's port in August. According to state-run National News Agency, seniors customs official Hani Hajj Shehadeh and Beirut's former customs chief Moussa Hazimeh have been charged by State prosecutor Ghassan Khoury in the case.
As per media reports, former customs official Moussa Hazimeh was the point man for the militant Hezbollah group at the Beirut Port facility. On August 4, 2,750 tons of ammonium nitrate unprecedently exploded at the Beirut Port, killing over 200 people and wounding thousands of others. Ravaging large parts of Beirut, the blast caused billions of dollars' worth of damage in the Lebanese capital city.
With the latest charges imposed against the current and former customs officials, the total number of people charged in the port blast case has increased to 33, out of whom 25 people have been arrested, including the head of the port and Lebanon's customs authority chief.
Read more : Another blast occurred in southern Lebanon because Hezbollah technical error
In other news, the judge leading the probe into the port blast has asked the Lebanese Parliament to investigate 10 former members of the cabinet over their suspected responsibility in the devastating explosion. Judicial Investigator FadiSawan has written a letter to the Lebanese Parliament, calling for a probe on current and former ministers of public works and transportation, finance, and justice who held the posts since September 2013 when a cargo ship carrying around 3,000 tonnes of ammonium nitrate reached the Beirut port.
Families of several victims, lawyers and a number of rights groups have called for an international probe expressing fears over lack of accountability and impartiality in the local investigation being carried out by Lebanese officials. However, the government has rejected an international probe, referring the investigation to the judicial council. Notably, experts from France and the US Federal Bureau of Investigation (FBI) officials have participated in the preliminary investigation during the local probe.
Significantly, senior government officials had knowledge about the presence of deadly chemicals at the Beirut Port for years, however, they failed to take adequate steps to prevent the blast. Prime Minister of Lebanon at the time of the blast, Hassan Diab, was also interviewed as part of the probe.