Escalation between France and Turkey in Libya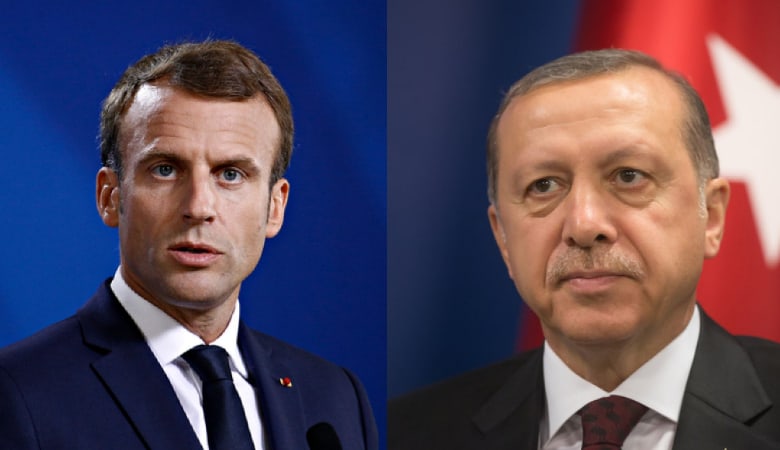 The dispute between Turkey and France in Libya continues. In an escalation, the two countries have exchanged accusations in recent months. Turkey has defended its activities and its support for the Libyan Government of National Accord (GNA) based in Tripoli, insinuating that France has carried out "obscure and unjustified actions against Libya".
These statements, aimed at destabilizing and dividing European policies, were expressed in a statement released by the Turkish Foreign Ministry on Tuesday in response to the allegations made by the Elysium about Ankara interfering in Libya.In a statement issued by the French Ministry of Europe and Foreign Affairs, in response to a question during Greek Foreign Minister Dendias' visit to Paris, the accusations to our country's position in Libya, are a new indication of gloomy politics, and unjustified actions of France in Libya. The Turkish Foreign Ministry said.
The Ankara note also states that France's support for Haftar fuels the Libyan crisis, stressing that this approach from France has encouraged Haftar to insist on military methods and has increased the suffering and anguish of the Libyan people.The Turkish ministry added that "the biggest obstacle to establishing peace and stability in Libya is the support of France and some countries for illegal institutions, in violation of Security Council resolutions."
The statement stressed that Turkey supports a government recognized by the international community in the framework of United Nations resolutions and provides support on request. "While our country is standing with the legitimate government, France is alongside the coup and an illegitimate person under the UN and NATO's decisions". It said, describing Turkey's activities in Libya as legitimate, "while France is looking for actions, such as in the case of Syria, where it subcontracts some countries in the region. Considering these obscure relations of France, we should be concerned."
Previously, the French president, Emmanuel Macron, had called NATO a "clinically dead" organization. The Turkish foreign ministry said that "it is not acceptable for a NATO ally to do this, stressing that Turkey, to ensure lasting peace and stability in Libya, will continue to support efforts under the auspices of the United Nations".The Elysée affirmed last week that "the Turks are behaving in an unacceptable way using NATO, and France cannot allow it, noting that President Macron discussed this problem with his American counterpart, Donald Trump, and that discussions will take place, especially in the coming weeks, with NATO partners involvedon the Libyan file".
Erdogan violated all United Nations resolutions in Libya by sending weapons and thousands of mercenaries, including jihadists, extremists, and minors. From what emerged in numerous reports, the final destination of these fighters is Europe. After infiltrating among migrants leaving the Libyan coast, at least two terrorist suspects were arrested by the security authorities of Italy and Spain in the previous weeks.
Related News: France slams Turkey over aggressive intervention in Libya, endangering regional stability