France slams Turkey over aggressive intervention in Libya, endangering regional stability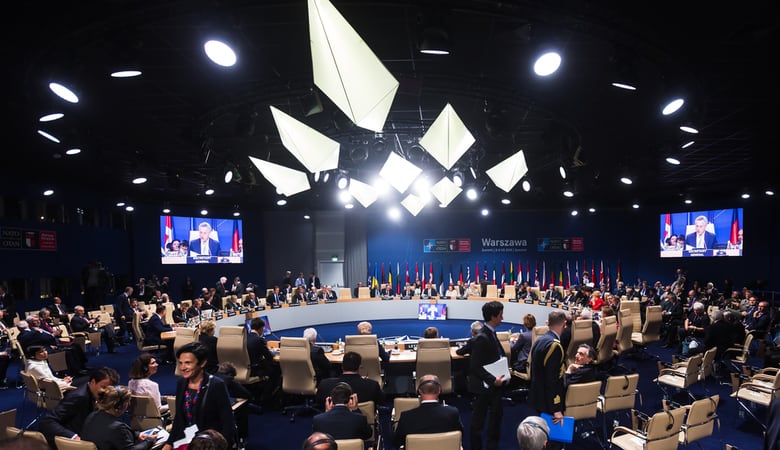 France criticized Turkey over its aggressive intervention in Libya which in the former's opinion could jeo pardise regional peace and stability. French foreign ministry also accused Ankara of interfering in the truce efforts between the warring factions by supplying arms, despite UN arms embargo.
On Monday, French presidential office in its statement, said that "foreign interference, in particular the intensification of Turkish support", including military assistance and stationing foreign fighters in Libya, which directly came in violation of the arms embargo, was preventing international efforts to secure a ceasefire in the war-torn country.
"These interferences are becoming very problematic and, despite our efforts, the situation is getting bogged down. This increasingly aggressive posture is not acceptable… Turkey is supposed to be a NATO partner, so this cannot continue," the statement added.
Turkish President Recep Tayyip Erdogan, who officially joined Libyan civil war in January this year, has been taking advantage of the African country's vulnerability just as he did incase of Syria. Turkey deployed its military forces and Syrian militias in Libya to support UN-recognised Government of National Accord, led by Prime Minister Fayez al-Sarraj. Recent Turkish militarisation of the GNA and foreign fighters led to acceleration of the conflict between the warring factions of warlord General Khalifa Haftar and Sarraj's.
A senior French presidential official reacting to the recent drill undertaken by the Turkish navy and air forces in and over the Mediterranean Sea off Libya, in name of helping it in developing a defence strategy, said that it angered the France by an "even more aggressive and insistent stance from Turkey, with seven Turkish ships deployed off the Libyan coast and violations of the arms embargo". "The Turks are behaving in an unacceptable manner and are exploiting NATO. France cannot just stand by," added the official, who requested to stay anonymous.
French President Emanuel Macron's stark criticism came after a Turkish warship on Wednesday restricted a new EU naval mission enforcing the Libya arms embargo from checking a suspect freighter off the Libyan coast. In past, the French leader also spoke against the dwindling relevance of NATO forces deployed in the region and called them undergoing 'brain death' for allowing a unilateral Turkish military operation in northern Syria.
It was Erdogan's blind ambition to establish Ankara's political and economic dominance in the region, which led to multiple war crimes and human rights violations in the country rich in natural gas. As per the recent UN report, there has been drastic surge in war crimes and humanitarian crimes in Libya especially in and near Tripoli, the region central to the conflict. The UN humanitarian officials expressed their shock over the discovery of mass graves in the region and also mentioned that recent acceleration of conflict between Government of National Accord (GNA) and Libyan National Army (LNA) forced nearly 24,000 people to flee their homes in the last week.
Besides, Turkey has also been accused of blackmailing Europe and threatening it with the sparking of refugee crisis, as reported by Greece last month and trying to empower the Islamist extremists to set up lobbies in Europe and America