Facebook deletes Trump's interview as he remains banned from the platform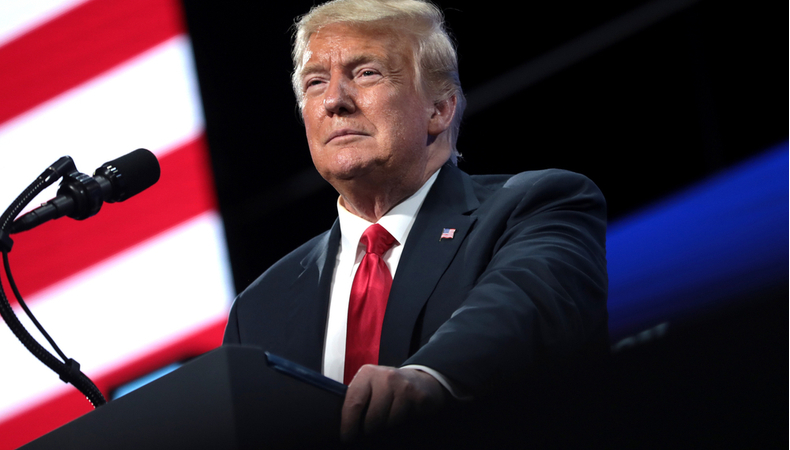 Facebook Inc has deleted a video of an interview with former U.S. President Donald Trump from the Facebook page of his daughter-in-law Lara Trump as he remains banned from the platform, said a company spokeswoman on Wednesday.
Lara Trump posted a video of her online show "The Right View" with Mr. Trump where he can be seen commenting on a range of issues the country is facing. Lara is a Fox News contributor and is married to Trump's son Eric. She, later, took to the platform to post a screenshot of a warning email that she received from Facebook.
The email said that in line with the block placed on Donald Trump's Facebook and Instagram handlers, any content posted in the ex-president's voice will be deleted and will result in additional restraints on the account posting it. Mr. Trump was banned from Facebook in view of incitement of violence in January following the event of his supporters storming the Capitol building in Washington.
Facebook chief Mark Zuckerburg, defending the ban at that time, said: "We know the risks of allowing Donald Trump to keep to using our site are simply too great during this period." Ever since the ban, the ex-president has been seen speaking on Facebook's platforms in coverages from outlets such as Newsmax and Fox News.
Trump is also banned from YouTube and Twitter. He was barred by the social media platforms after the riot. Twitter Inc said that its ban was permanent, and Alphabet Inc's YouTube said that his account will be reinstated when the risk of violence decreases.
It is pertinent to mention that Facebook's newly formed Oversight Board is looking into the matter of the ban of Mr. Trump and is checking whether the ban on the former president can be lifted or not.