Fierce legal battle for compensation keeps Ever Given grounded in Egyptian waters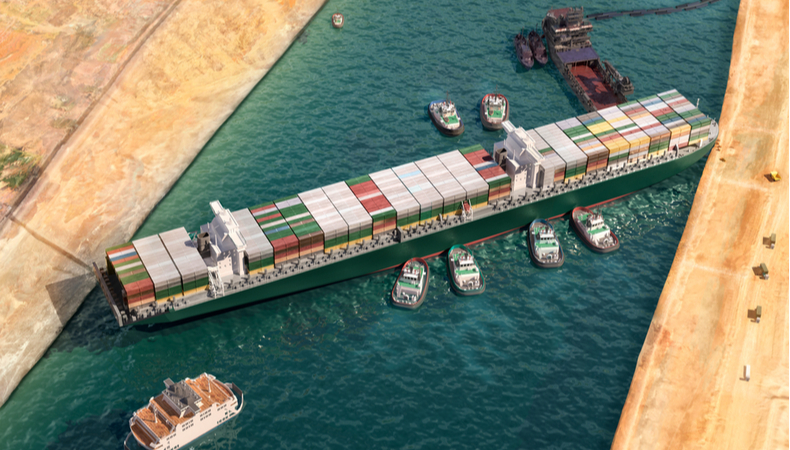 Ever Given, the 220,000 ton cargo ship has been grounded in Egyptian waters by authorities as legal battle rages between ship's owners, insurance companies and the Suez Canal Authority.
Late April, after the massive vessel was dislodged successfully after being stuck in Suez Canal for six days, Egypt authorities declared detaining the ship along with the 26 person crew and millions of pounds of cargo. The condition of release pretty straightforward – owners need to pay for the compensation.
The stranded cargo ranges from tofu, bamboo shoots and lemons, to goods like Lenovo and Nike, and commodities including lawnmowers, loungers, barbecue units and camping equipment. All stuck in sweltering heat amid huge chances of being ruined before reaching customers. "We're frustrated. Some of our clients are outraged," said Jai Sharma of Clyde & Co, the insurance company that represents producers of over $100m worth of cargo that's onboard the Ever Given. Physically removing the cargo is not an option as it would require use of heavy duty machines like cranes to move them, while the port isn't too wide to give that leeway.
Chinese technology manufacturer of Lenovo, Dixons Carphone, and Ikea confirmed separately that their products are trapped aboard the cargo ship. "A small number of our containers remain on the Ever Given vessel, however there is no meaningful disruption to our stock levels or business operations," said a Dixons Carphone spokesperson.
Many retailers are considering legal approach against Egyptian authorities to resolve matter and get their cargo freed. "We're exploring ways to recover the goods," said Charlotte West of Lenovo, but declined to give any further details.
The compensation battle is scheduled at court of Egyptian port city of Ismailia end of this month. SCA is reportedly seeking $916 million in compensation from the owners of Ever Given, Shoei Kisen, as well as the insurers the UK P&I Club. SCA is said to be prepared for finalizing settlement at $550 million as part of "salvage bonus" and "loss of reputation" and physical damage to the Suez Canal.
Clyde & Co has drawn questions over the size of the salvage bonus. Company's Mr. Sharma said, "The SCA said early on with great fanfare that 800 Egyptians worked for six days to salvage the vessel – $300m spread across 800 people for six days' work is a generous pay package, it's hard to think of how this makes any sense."
UK P&I Club too said questioning the hefty compensation amount, "The SCA has not provided a detailed justification for this extraordinarily large claim. The vessel was refloated after six days and the Suez canal promptly resumed their commercial operations."