Saudi Arabia's dairy giant Almarai re-appoints its chairman and vice chairman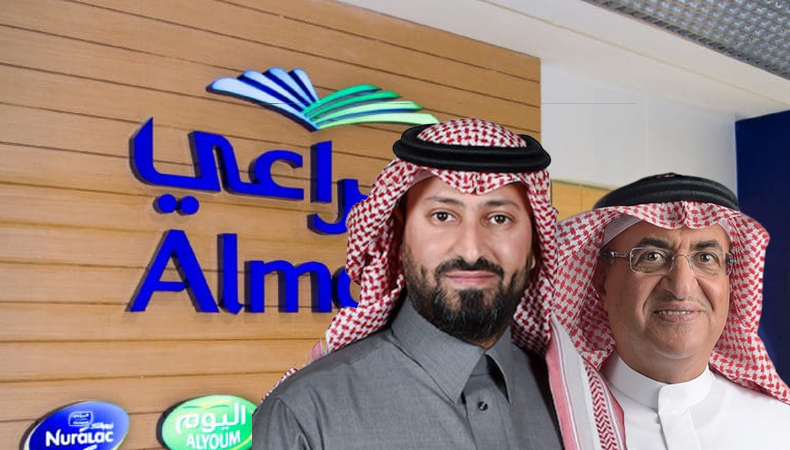 Saudi arabia–Almarai, a Saudi multinational dairy company, has re-elected Prince Naif bin Sultan bin Mohammed bin Saud Al-Kabeer as chairman and Suliman Al Muhaideb as vice chairman. The new term will last for three years.
Prince Naif bin Sultan bin Mohammed bin Saud Al-Kabeer is one of the founders of Almarai. He holds a bachelor's degree in business administration and marketing from King Saud University. He is also the chairman of other big companies, including, Zain, Arabian Shield, Global Downstream Industries, and Global Chemical industries. He is also a board member of various companies, including, Yamama Cement, Faraby Al Khaleej Petrochemical, Tejoury Company, and The Ideal Factory.
In 2020, Prince Sultan resigned from his post as chairman of the board of directors of Almarai Company. However, he has been elected again as chairman of the Saudi multinational dairy company.
Suliman Al Muhaideb is one of the leading businessmen in Saudi Arabia. He is also the Chairman of Savola Group, Al Muhaidib Group, and RAFAL Real Estate Development Company.
Related Posts
Almarai
In July 2022, Almarai announced strong results as it recorded an 8.4 per cent increase in profit for the first half of 2022 to SR940 million. Consolidated profit attributable to shareholders climbed to SR520.4 million. The poultry category's profit rose more than 15 per cent in the first half of 2022.
Almarai produces a range of food and drinks products, including, dairy, poultry, bakery, infant nutrition and fruit juices. Almarai is also considered the largest vertically integrated dairy foods company in the world.
In 2009, Almarai and PepsiCo announced a joint venture, International Dairy and Juice Limited, known as IDJ. With this partnership, Almarai also moved into the Jordanian drinks market. By 2014, Almarai controlled 44 per cent of the dairy market in the Middle East region. In 2021, Almarai agreed to buy Bahrain operations of Bakemart for $25.5 million.