Gang war adds to woes of Rohingya refugees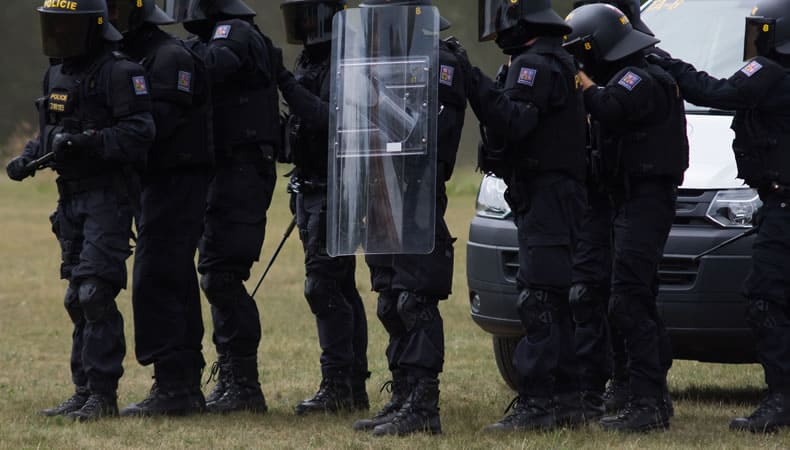 At least 8 people have died and hundreds injured since October 4 in a turf war at the refugee camp near Cox's Bazar in southern Bangladesh. The gang war between rival criminal gangs has forced at least 2,000 Rohingya families to flee as others continue to live in fear of shootings, kidnappings, arson and other kinds of attacks. The million-strong camp is mostly populated by Rohingya Muslims who fled a military crackdown in neighbouring Mayanmar.
The gangs are mainly involved in human trafficking and particularly the lucrative drug trade of Methamphetamine or "yaba", manufactured in Myanmar. Yaba abuse is prevalent in Bangladesh which has millions of addicts. Lately, refugees are shouldering a lot of blame for introducing the drug to the country.
Police have said that they have arrested 12 people but residents continue to be vulnerable, especially at night when security forces and humanitarian agencies leave. A Bangladeshi government minister had promised the installation of CCTVs and watchtowers a month earlier and additional security is being brought in. Despite this people living inside the camps complain of fearful nights when bullets and screams are heard. Many of them leave the camps at night to sleep in neighbouring villages and return in the morning.
Amnesty International has said there will be more bloodshed if authorities do not take necessary action. Since 2018, more than 100 Rohingya have been killed after becoming victims of crossfire in shootouts between police and drug smugglers. Human rights organisations says these are actually extrajudicial killings. The United Nations High Commission for Refugees has said that such situations are the result of the lack of durable solutions like "safe and dignified voluntary repatriation of refugees", driving them into a state of hopelessness.
Human rights groups also worry that the Bangladesh government might use this situation as an excuse to relocate refugees to Bhashan Char, a remote silt island which hasn't yet been assessed to be safe by the United Nations. They warn that this is the solution to the problem and will, in fact, only aggravate it. Already about 300 people have been transferred there and there have been allegations of sexual assault by the guards. What is needed is a policy framework that ensures the representation of Rohingya refugees in decisions