Gotabaya Rajapaksa Isn't Being Entertained In Singapore Or India For Refuge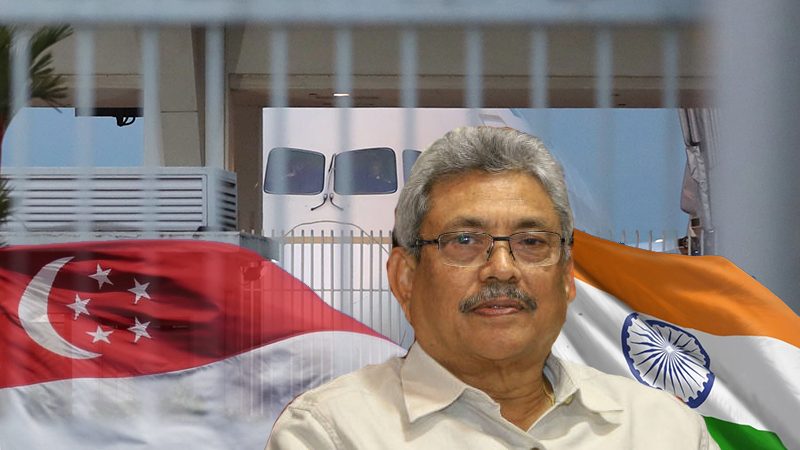 Sri Lanka– No one is forgiving cowardice in today's time and age- atleast not to a leader who deserts its nation in trouble and runs for his life. The fate of Gotabaya Rajapaksa hangs by loose balances as he is now running for shelter from one nation to another, having also resigned from his position as President of Sri Lanka.
As he ran with his wife in a private jet from Sri Lanka and was given a rather warm welcome in Maldives; his relief was short lived. He has now found his way into Singapore which has made it clear that it will not entertain him for more than 15 days.
India doesn't want to do anything with him and hence he is not welcome into Indian waters either. As he fled Sri Lanka while the country hit its worst economic crises in 30 years, he had held his position as President and therefore took great advantage of his official immunity status. As soon as he reached Maldives, he sent off his resignation through email.
Related Posts
His future plans remain uncertain as his resignation was well received by Sri Lankan Parliament Speaker Mahinda Yapa Abeywardena. At the moment the PM continues to act as an interim President and is seeking the public to cooperate as the country under siege looks for a solution.
It has been said that Rajapaksa is responsible for the economic hardships, money laundering and siphoning of official funds that has genuinely brought the country to its knees.
Political analysts have inferred that it is not just Rajapaksa but previous administrations that are to be blamed for where Sri Lanka stands today. Economic mismanagement over the years has indeed weakened Sri Lanka's public finances, leaving national expenditure in excess of income and the production of tradable goods and services at inadequate levels.