Hariri Blames Iranian Influence For Stepping Down From May 2022 Election Race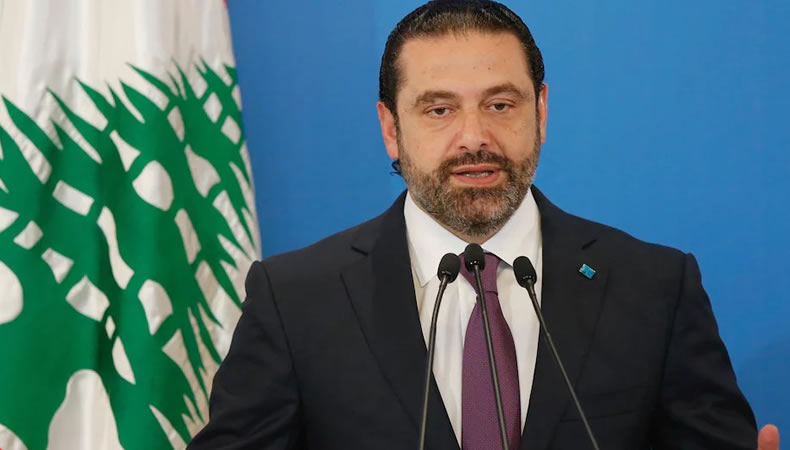 Lebanon– Saad Hariri will not be entering politics and contesting elections anymore. This news has left Lebanese politics and the country's future in doldrums, as Sunni Muslims are literally scratching their heads over no fresh leadership in sight.
Three times PM after his father's assassination, the man has stepped down. But the move was an anticipated one as the country continues to drift into an abyss with no strong leadership in sight to pull it out of its sinking currency and no trade. Strangely he has asked his party, the Future Movement to also withdraw candidacy from the forthcoming cycle of elections in May 2022. The Future Movement represents the Sunni Muslim community at large. Mr. Hariri's decision comes after his several months long trip outside of Lebanon to a prominent Middle eastern country.
Showing his displeasure at his inability to serve the country's best interest, Hariri seemed to have been pinning the blame on political compromises, including accepting the election of President Michel Aoun, who is allied with the Future Movement's political rival, Iran-backed Hezbollah. These deals "may be the reason why I didn't succeed in giving the Lebanese a get a better life. History will judge," he said.
Related Posts
He admitted that growing influence of Iran and Hezbollah was one reason support did not come from the once friendly and prominently strong Middle Eastern nations. The country has always followed a protocol of appointments- the prime ministers are always Sunni Muslim, while the president is Christian and the parliament speaker is Shiite Muslim.
Hariri's recent visit abroad might have convinced him to step down and let new leadership push the country to a brighter future. "There's no room for…positive opportunity for Lebanon in light of Iranian influence, national division, sectarianism," he tweeted.