First Visit by a Thai Leader to Saudi Arabia Following Decades of Diplomatic Tension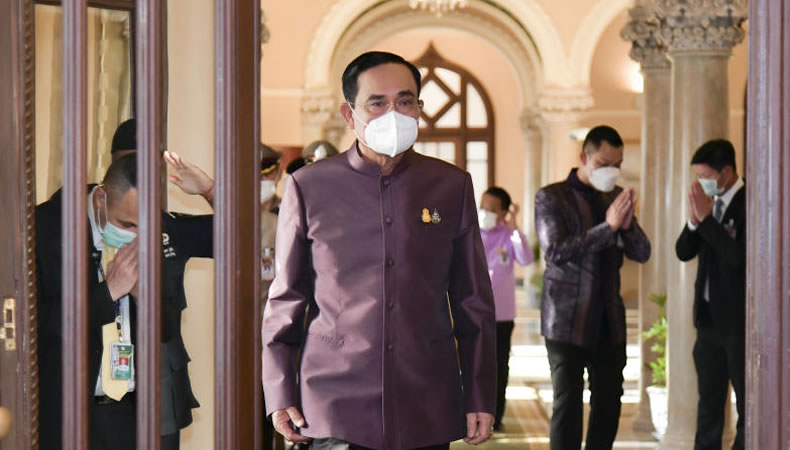 Saudi arabia– In 1989, Thai-born janitor Kriangkrai Techamong stole $20 million in rare jewels from the home of a Saudi prince, igniting a dispute between the two countries known as the "Blue Diamond Affair." Some of the diamonds were eventually returned to Thai authorities, but Saudi officials stated that the majority of them were fakes, and the location of the most valuable stone, a rare 50-carat blue diamond, is still unknown.
Saudi Crown Prince Mohammed bin Salman extended an invitation to Prayut for a two-day visit beginning Tuesday, according to a statement from the Thai government. According to the announcement, "this is the first visit by a leader of government between the two countries in more than 30 years." Prayut will meet with Saudi Crown Prince Mohammed bin Salman "to deepen and promote bilateral relations," according to the statement. "The visit follows conversations that resulted in convergence of views on a number of subjects of common concern," the Saudi government said in a statement on the kingdom's news agency's website.
Related Posts
Saudi Arabia has long accused Thai police of botching the investigation into the crime, alleging that senior officers bought the stolen stones. In 1990, Riyadh dispatched a businessman to investigate, but he vanished in Bangkok only days after three Saudi ambassadors were killed in the city. A case against five men, including a senior Thai police officer, accused of complicity in the Saudi businessman's murder was abandoned in 2014 due to a lack of evidence.
Saudi Arabia has not dispatched an ambassador to Thailand in decades, and travel between the two countries is restricted. Thailand has long sought to mend fences in order to strengthen its tourism economy and provide job prospects for Thai laborers in other countries. Kriangkrai was sentenced to five years in prison for diamond theft, and the majority of the stones were sold before his capture. In 2016, he became a monk. He claimed he resorted to religion to escape his terrible karma.