Iraq: Hope for Democracy amid escalating political violence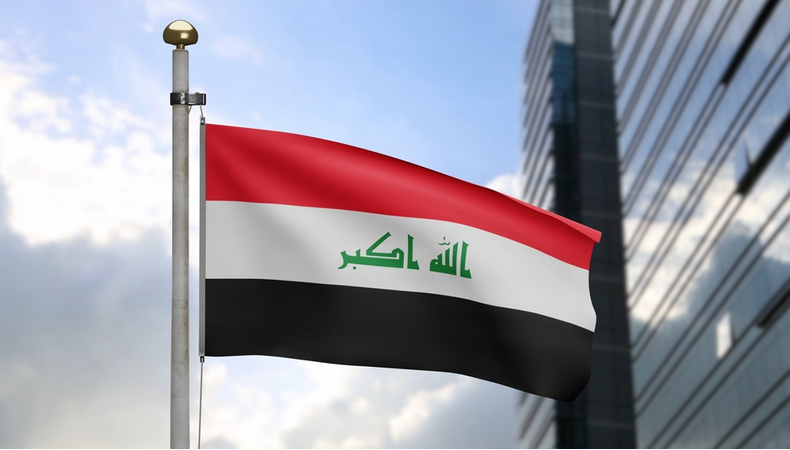 Iraq–Iraq is at a crossroads, with prior election losers turning to violence in an effort to invalidate the results. At the same time, a genuine opposition is developing for the first time. There has been an uptick in political violence in Iraq during the last month.
However, instead of the normal targets of US bases and convoys, there were some unusual targets. In Baghdad, grenades were hurled at the headquarters of Sunni Muslim and Iraqi Kurdish political organizations last week. Two Kurdish-owned banks in the city were targeted with explosives on Sunday.
Gunmen stormed the home of a Shiite Muslim preacher in Muthanna province on Monday. In southeastern Maysan province, a top member of a Shiite paramilitary group was presumably slain earlier in January. These targets, as diverse as they are, have one thing in common. They all did something to annoy the losers in the federal elections last October.
Despite their defeat in October, the parties that lost the election have been lobbying for power in the next administration. Despite the fact that no one has claimed credit for the attacks, analysts believe that those parties are now resorting to violence in order to overturn election results. The current increase in attacks is a result of escalating tensions as the country's future administration takes shape.
The Sairoun, or Forwards, alliance won the federal elections in October. Despite the fact that no one party dominated the election, Sairoun won the most parliamentary seats, 73 out of a total of 329. Sairoun is the political wing of the movement established by Muqtada al-Sadr, a famous Shiite Muslim imam.
Related Posts
The Fatah, or Conquest, alliance, on the other hand, was the election's loser. This group is likewise Shiite Muslim, although it is mostly linked to Iraq's well-established paramilitaries, the Popular Mobilization Forces, or PMF. Fatah only received 17 seats in parliament, down from 48 earlier.
Misplaced allegiances
The PMF was founded by largely Shiite volunteers who promised to defend the country against the Islamic State terrorist organisation (IS). The PMF were first viewed as heroes, but they have now fallen out of favor with ordinary Iraqis. This is largely due to the fact that many PMF fighters still profess allegiance to Iran rather than their own nation. During the war against ISIS, Iran contributed financial, logistical, and even spiritual help.
Since then, Shiite paramilitaries have split into two factions: those who are known to be loyal to Iran and those who profess allegiance to their own government. Militias aligned with al-Sadr make up the latter category. Voters' apparent disdain of the PMF, and by extension Fatah, has put them at a significant disadvantage when it comes to forming a government.
Since then, Shiite paramilitaries have split into two factions: those who are known to be loyal to Iran and those who profess allegiance to their own government. Militias aligned with al-Sadr make up the latter category. Voters' apparent disdain of the PMF, and by extension Fatah, has put them at a significant disadvantage when it comes to forming a government. Shiites have a history of rivalry.
When it comes to forming Iraqi administrations in the past, sectarian allegiances typically took precedence over all other factors. Shiite Muslim lawmakers would band together to share power and constitute the largest bloc, allowing them to elect a president, who in turn would appoint a prime minister. This isn't the case anymore.
Shiite rivalries have been "the primary danger to Iraq's Shia-dominated, ethno-sectarian political order for some time now," according to Fanar Haddad, an assistant professor at the University of Copenhagen and a specialist on Iraqi politics and sectarianism. "These rivalries aren't new, but they've never been so ferocious."
Iraq's political environment has evolved, and it can no longer be "controlled through the lens of identity politics and communal solidarity appeals," according to Haddad. In reality, al-Sadr, the unseen leader of the Sairoun alliance's victory, has stated repeatedly that he intends to build a majority administration that would likely exclude Shiite Muslim parties linked to Iran-backed paramilitaries. Fatah is included in this.
Influences from other countries
Earlier in January, al-Sairoun Sadr's party teamed up with Kurdish and Sunni MPs to reelect Mohamed al-Halbousi, a veteran Sunni politician, as speaker of parliament, taking the first step toward creating a new government.
Al-Sadr made another telling remark last week. "Neither the east nor the west. A government with a national majority, "On his Twitter account, he verified it, referring to Iranian influence from the east and US influence from the west.
The attacks against PMF figures, including those close to al-Sadr, as well as Sunni and Kurdish politicians, parties, and banks, are said to be the consequence of Fatah's continued indignation about the possibility of being shut out of the next administration.
"Even though no one has claimed responsibility so far, and their [Fatah and PMF] leaders have condemned the attacks, I believe the recent escalation in violence is very likely to be a negotiation strategy," said David Labude, a research associate at the Konrad Adenauer Foundation's Iraq and Syria field office in Lebanon. "Basically, Fatah didn't get the votes they needed, so they're now negotiating with the government aggressively."
One of the Sunni Muslim lawmakers who had a grenade thrown at his Baghdad office, for example, informed the media that he had received threats at home as well. On his porch, a note was delivered in an envelope. According to him, the document warned him that "a national majority administration will have numerous ramifications for you" and encouraged him to stop negotiating with al-Sadr and stay out of Shiite politics.
This push to use intimidation and violence to alter the election's rightful outcome comes amid growing optimism that Iraq's parliament will finally become more representative. For the first time in Iraq's history, a new electoral legislation may allow for the formation of a true, independent opposition in the parliament.
The question now is whether the country will head in the direction of more bloodshed and a probable civil war between armed Shiite factions, or toward true democracy. "I believe the most likely conclusion is somewhere in the middle," Haddad of Copenhagen University stated. "Political violence is likely to persist and probably worsen, but I believe a deal is more plausible than a civil war. It would be too expensive to remove any of the major actors from the next government, and there is far too much at stake for personal rivalries to derail an agreement."
Labude also predicted that the rival Shiite groups will finally reach a deal. According to him, the new electoral norm means that, despite losing several seats in October of last year, Fatah received a large number of votes.
Fatah and its supporters have nearly as many votes as al-Sairoun Sadr's coalition. Furthermore, if Sairoun forms a coalition with Kurdish and Sunni parties, their MPs will allegedly be outnumbered by Kurdish and Sunni MPs if they chose to unite against their Shiite colleagues.
"For the first time," Haddad added, "the upcoming parliament is certain to feature a formal opposition," regardless of how Shiite parties finally combine. "In Iraqi politics, this is a desirable precedent," Haddad remarked. "This opposition's size, integrity, and effectiveness remain to be seen. In the long run, however, it has the capacity to disrupt the intra-elite cooperation that has characterized Iraqi politics since 2003."