Gulf states examine Lebanon's reaction to a proposal to end the standoff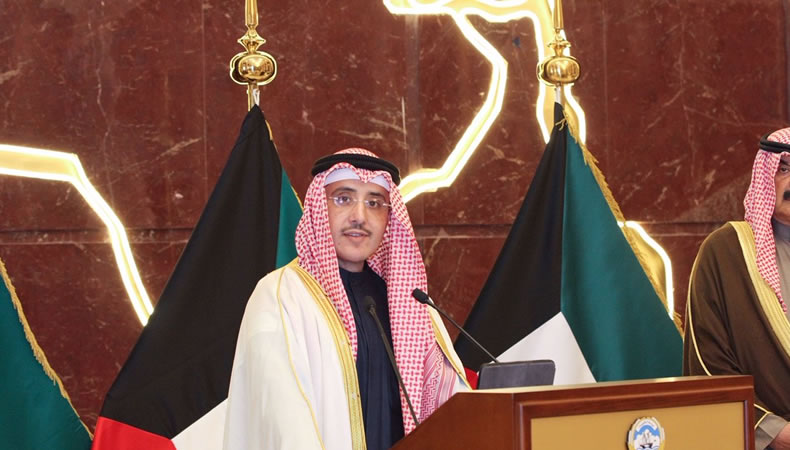 Lebanon– Kuwait announced on Sunday that a Lebanese response to a list of proposed measures to heal a diplomatic dispute with Gulf countries is being considered. Sheikh Ahmed Nasser Al-Mohammed Al-Sabah, Kuwait's Foreign Minister, described the response as a "good step by the Lebanese authorities." He was speaking during a press conference, following a meeting of Arab foreign ministers, which included Abdallah Bou Habib, Lebanon's senior diplomat.
Last week, Sheikh Ahmed paid a visit to Beirut and presented Lebanese officials with a list of proposed actions to help heal a diplomatic gap with Gulf countries. After the Information Minister Georges Kordahi criticized the military action in Yemen, Saudi Arabia and its allies cut diplomatic relations with Lebanon in October. Kuwait summoned its ambassador from Beirut and requested that Beirut's charge d'affaires depart the emirate as well.
In November, Kordahi resigned in an attempt to end the deadlock, and French President Emmanuel Macron said that Paris and Riyadh had agreed to fully cooperate in efforts to restore diplomatic relations. "It is now up to the appropriate parties in Kuwait and the Gulf states to examine this response and determine what Lebanon's next step will be," Sheikh Ahmed stated. He expressed gratitude to Beirut for "interacting" with the demands, which he described as a constructive move. Kuwait's proposals are part of a larger attempt to rebuild confidence between Lebanon and its Gulf neighbors as Beirut grapples with a historic financial crisis.
Related Posts
The parameters presented to Beirut on January 22 contain a deadline for implementing UN Security Council decisions, including Resolution 1559, which was enacted in 2004 and calls for the disarmament of non-state forces in Lebanon. The Lebanese draft letter stated that Lebanon "would not be a launchpad for activities that violate Arab countries" and that it respects UN resolutions "to safeguard civil peace and national stability."
Despite Kordahi's departure, tensions between Lebanon and Gulf states have remained, primarily due to Iran's support for Hezbollah. Saudi Arabia's envoy to Beirut issued a statement earlier this month urging Lebanese political parties to "stop Hezbollah's terrorist stranglehold over every area of the state." On Sunday, the Maronite Christian patriarch stressed that former Prime Minister Saad Hariri's decision to leave politics and boycott a parliamentary election in May should not be used as a pretext to ask for a postponement.
Cardinal Bechara Boutros Al-Rahi expressed astonishment at the decision, but expressed optimism that Sunnis would still participate in the election so that it "expresses the stance of all Lebanese." Hariri's decision has thrown the election scene into disarray, adding to the country's uncertainty. "Given the significance of this legislative (election), we must collectively oppose attempts to sabotage it," Al-Rahi said, saying that the next parliament will choose President Michel Aoun's successor. "It is not permissible for some to use the new reality and push the delay of the legislative elections," he stated, referring to Hariri's decision. He didn't identify who he was talking about.
Hezbollah and its supporters, including Aoun, won a majority in Lebanon's 2018 election. Its opponents want to reverse the decision in May. Hezbollah has hurt Lebanon, according to Al-Rahi, by pulling it into regional crises. While none of Lebanon's major parties have advocated for a postponement of the election, many analysts feel it would benefit a number of powerful people.
The western states want the election to go place on schedule. Saad Hariri will leave behind a splintered Sunni community. Bahaa, his older brother, announced his intention to enter politics on Friday, saying he would "continue the path" of his father, Rafik Al-Hariri. Bahaa intends to back candidates but will not seek for office himself.