Hassan Nasrallah Denies Israel's Allegation of Hezbollah Having a Secret 'Arms Depot' in Beirut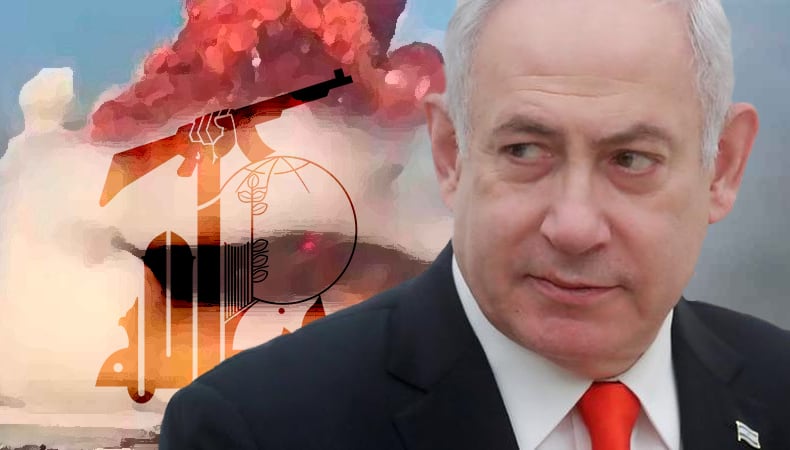 On Tuesday, while speaking in a virtual message to the 75th United Nations General Assembly, Prime Minister Benjamin Netanyahu alleged that Hezbollah was hiding a secret 'arms depot' near Beirut's International Airport. While, on Tuesday, the head of Hezbollah, Hassan Nasrallah, completely denied the allegation and stated that the Israeli PM was lying about the missile site in Lebanon, The National reported.
Hassan Nasrallah called Netanyahu an enemy Prime Minister and blamed him for prompting the citizens of Lebanon against Hezbollah in a discourse at the 75th United Nations Assembly.
In his UN speech, PM Netanyahu called Iran the greatest enemy of peace that the Arab world is facing at present. Iran has repeatedly assaulted its neighbors, they are directly engaged in spreading violence all through the Middle East, including Iraq, Yemen, Syria, Gaza, and Lebanon, he asserted.
Netanyahu demonstrated in a map purportedly indicating the next explosion site in Beirut, where Hezballah is secretly keeping arms. The 'arms depot' is situated close to Beirut International Airport, 50 meters from a gas company, 1 meter from a gas station, and very close to the residential housing near the Jannah neighborhood. He showed a photograph of the entry gate to the depot and warned that here's where the possible next explosion could take place, Al Awsaat reported.
He urged the residents of Jannah neighborhood to act now before it's past the point of no return and protest against the missiles warehouse because if it explodes, it will be cause another serious disaster in Lebanon. Israel's PM also cautioned the citizens of Lebanon against Iran and reassured them that Israel means no harm to them.
A month ago, around 3,000 tons of ammonium nitrate detonated in Beirut's port, killing almost 200 individuals, injuring thousands, and causing inescapable destruction in the capital city. No one has so far been held accountable for the blast, and the investigation is on, stated Lebanon authorities.
The Israeli military representative's office stated that the purpose of exposing these sites in the speech was to call on the Lebanese government once more and urge the global community to intervene in the issue and to permit Lebanese people to protect themselves.