How and Why the US left isolated by countries opposing its move to snap back UN sanctions on Iran – An Insight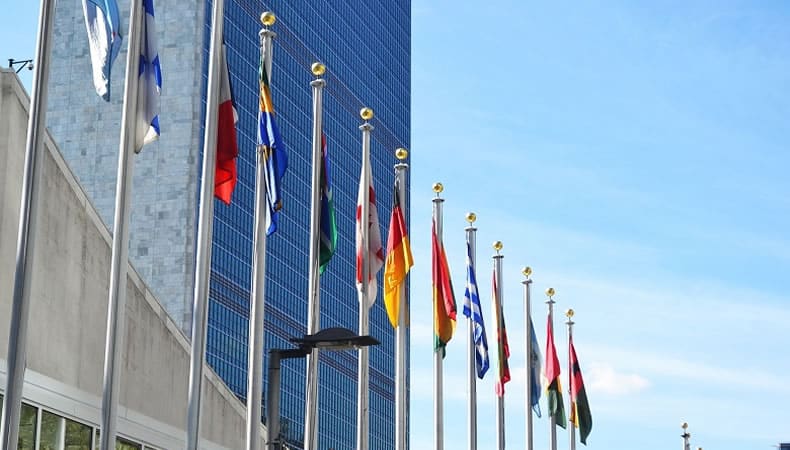 US isolation has reached new heights at global stage as countries have openly opposed its move through formal letters to snap back the UN sanctions on Iran. Out of 15 UN Security Council members 13 have extended formal letters opposing attempts to extend economic embargos on Iran by Trump administration. Within 24 hours of declaration at UN's headquarters at New York by US Secretary of State Mike Pompeo that Iran is in "non-compliance with 2015 nuclear deal", formal letters of opposing the move were issued by council members.
Under the Joint Comprehensive Plan of Action (JCPOA) deal, the UN sanctions on Iran will restore 30 days post declaration. In letters the council members have argued that US has no authority to trigger the sanctions snap back as the country had made exit from JCPOA in May 2018. US has argued and said that it is a member "technically" as it was included in 2015 security council resolution that had endorsed the JCPOA.
The argument was however rejected by France, UK and Germany, before Pompeo could officiate the declaration. Since then several countries have rejected the US call for Iran sanctions snap back, including Russia, China, Germany, Vietnam, Belgium, Niger, Saint Vincent and Grenadines, Indonesia, Estonia, South Africa and Tunisia. Dominican Republic is yet to issue any formal letter. Last week the Caribbean state was the only council member to have backed US.
Read more : Iran approaches UN on plane interception
US allies have noted that in case a middle ground could have been found regarding the subject, in which arms embargo could be extended for a limited period, they would have supported Washington. UN diplomats say that UN isolation is an attribution to Pompeo's abrasive style, who has also accused Europe to "side with the ayatollahs".
A UN diplomat said, "The underlying point here is that most countries on the security council basically agree with the US that Iran is not a nice country and it having nuclear weapons and more arms is not a good thing. But the Americans misplayed their hand so often, so aggressively, that they isolated themselves from people not on policy, but on just being unpleasant."