In Sudan's Darfur area, at least 19 people have died as a result of new violence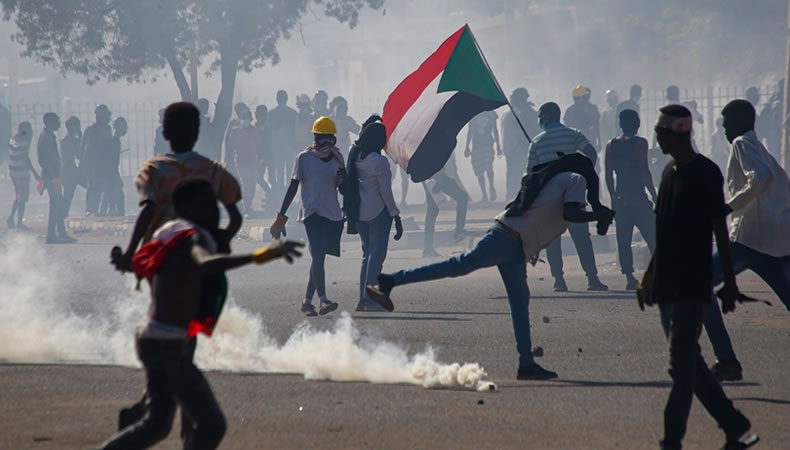 Sudan–In Sudan's restive Darfur area, at least 19 people have been slain in the latest fighting between opposing factions, which has left dozens dead this week. Armed factions clashed again on Thursday in the rocky Jebel Moon highlands of West Darfur province, close to the Chadian border.
According to Adam Regal, spokesperson for the General Coordination for Refugees and Displaced in Darfur, an independent assistance organization, "at least 19 people were murdered and five others were wounded." He had previously reported "dozens of injured and missing people" as well as "four fully destroyed towns."
Regal accused Janjaweed militants of participating in this week's battle, many of whom had joined the dreaded paramilitary Rapid Support Forces, led by Gen Mohamed Hamdan Daglo, Sudan's de facto vice commander. "Since Sunday, militias have been assaulting the towns of Jebel Moon, torching homes and firing automatic rifles," a tribal chief stated. "Since the attacks on Thursday, no government forces have arrived, and we are frightened of an attack at any moment."
Related Posts
According to an independent medical organization, conflicts in the same region resulted in at least 16 deaths between Saturday and Monday. Hundreds of houses have been burned down in various outbreaks of violence in Jebel Moon and elsewhere in Darfur in recent months, according to the UN and doctors. Darfur was destroyed by a civil war that started in 2003, pitting ethnic minority rebels against the Arab-dominated administration of then-President Omar al-Bashir, who complained of discrimination. Khartoum retaliated by releasing the Janjaweed, a group of Arab pastoralist tribesmen accused of committing crimes including as murder, rape, looting, and village burning.
According to the United Nations, the scorched-earth operation killed 300,000 people and displaced 2.5 million. Weapons abound in the region, and fatal confrontations frequently occur for access to pasture or water. A peace agreement was reached in 2020, but violence has increased in Darfur since a military upheaval in October, with hundreds murdered in clashes between herders and farmers.
After enormous protests against his three-decade dictatorship, Bashir was deposed and imprisoned in April 2019. He is wanted by the International Criminal Court on allegations of genocide in Darfur. Following last year's military coup headed by army leader Abdel Fattah al-Burhan, which disrupted a transition to complete civilian government, the recent skirmishes indicate a larger security collapse in Darfur.