Iraq: Ailing Energy Sector and Fragile Oil-Dependent Economy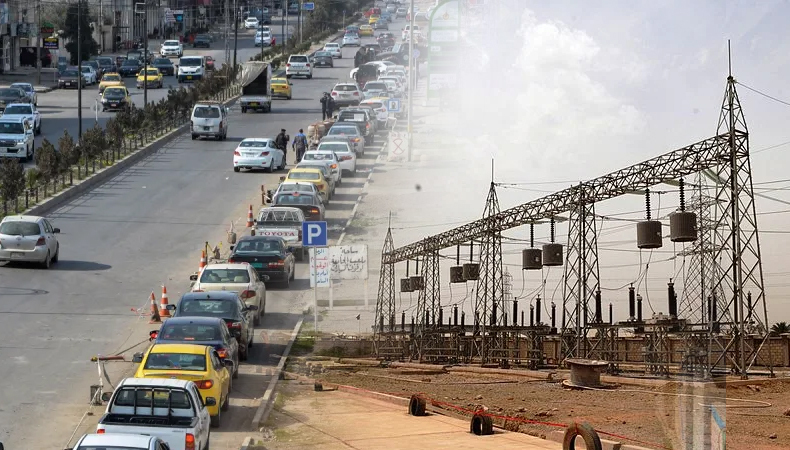 Oil rich Iraq is struggling to meet the increasing electricity demands of its people because of the country's ailing energy sector. Despite billion-dollar contracts to US's General Electric (GE) and Germany's Siemens, Iraq is in a conundrum.
The US is to be blamed for Iraq's ongoing electricity or energy crisis. It goes all the way back to the 1991 Persian Gulf War when American forces targeted Iraq's strategic power plants. And then the ensuing US sanctions that brought all repairs and rehabilitation works. Iraq's infrastructure was left in a mess.
Iraq pumped in $85 billion to revive its electricity sector between 2003 and 2021. Funds went into construction of gas-powered stations to generate electricity and purchasing gas, fuel and electricity from neighboring countries, mainly Iran.
Iraq Forced to Import Electricity
Landon Derentz, senior director and Morningstar Chair for Global Energy Security at Atlantic Council Global Energy Center, highlighted the recent devaluation of the dinar and inadequate foreign direct investment inflow in Iraq. He said despite being the second-largest oil producer for OPEC, Iraq still faces energy security challenges. The government has been forced to import electricity from neighboring countries, such as Kuwait, Iran and Saudi Arabia.
Keep Reading
Rend Al-Rahim, the co-founder and President of the Iraq Foundation, believes corruption, poor infrastructure and judiciary system has contributed to the country's perilous and unpredictable environment, which discourages both foreign and domestic investment.
The path to Iraq's energy sufficiency is challenging. Experts call for reforms to address the underlying causes. Iraq can fulfill its needs by integrating its economy with the Kurdistan Regional Government. The KRG and Iraqi government can collaborate to resolve much of the issues.
Iraq Gives Contracts to Big Names
Iraq continues to give out billion-dollar contracts to GE and Siemens to help the country produce the desired quantity of electricity. However both companies, as per various reports, have failed to get the work done. Iraq keeps falling short of more than a third of its electricity requirements.
Experts attribute this to manipulation and corruption. The companies getting contracts are major international names and players. When need arises they highlight clauses and appendices to get additional extensions without having to face scrutiny or penalty.
An Iraqi official said the problem is political. He said more than a $100 billion has been spent to solve the country's electricity crisis, but the problem continues.