Iraq is urged by the UN to implement reforms, eliminate corruption, and support efforts to combat terrorism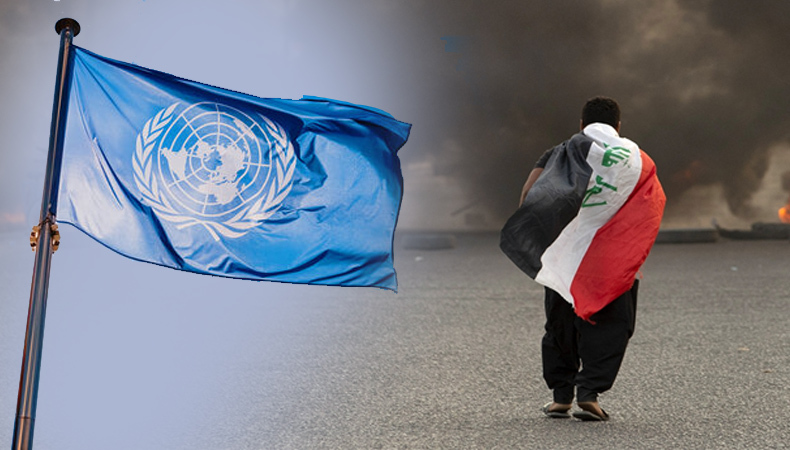 In a unanimously passed resolution on Tuesday that supports the nation's continued conflict with ISIS, al-Qaida, and other terrorist organizations, the UN Security Council urged Iraq's newly elected government to carry out reforms and fight corruption.
The resolution, which renews the UN political mission in Iraq for another year, applauds the Iraqi Council of Representatives' endorsement in October of a new government and cabinet headed by Prime Minister Mohammed Shia al-Sudani following a more than 12-month political impasse punctuated by street violence.
Also Read – American found responsible for torture in Iraq
Iraq is still looking for stability twenty years after the US invasion ousted longtime autocrat Saddam Hussein and split the united nation in the center of the Arab continent. ISIS forces captured towns in Iraq in 2014 and proclaimed a self-styled caliphate over a sizable portion of Syria and Iraq.
After a three-year violent conflict that resulted in tens of thousands of deaths and destroyed cities, the group was officially proclaimed defeated in Iraq in 2017. Despite this, sleeper cells from the organization continue to carry out attacks around the nation.
Between 2003 and 2023, the unrest claimed the lives of about 8,000 US service members, civilian contractors, and civilians in addition to nearly 300,000 Iraqis.
In addition to battling ISIS, al-Qaida, and its affiliates, and ensuring that international human rights and humanitarian law be upheld, the resolution offers help to Iraq "in addressing the challenges it faces as it continues its stabilization efforts." Additionally, it supports the reconciliation, reconstruction, and ongoing recovery of Iraq.
The council urged al-Sudani's administration to do more than just implement reforms and fight corruption; it also urged it to uphold and defend all Iraqis' human rights, encourage accountability for rights abuses, provide basic services, diversify the country's oil-dependent economy, create jobs, enhance governance, combat climate change, and strengthen the security sector.
The previous 20 years have been "a very rough road," according to UN special envoy for Iraq Jeanine Hennis-Plasschaert, but the current administration has demonstrated a commitment to addressing a number of urgent challenges.
Also Read – UN officials urge Iraq to preserve women's rights
However, she said, "it is still early, and we lack a crystal ball to foresee the unknowns, which may include the emergence of potential disruptors." The sad fact is that there is no time to waste, but "any government in this position needs time."