UN consents six month extension of cross border aid to Syria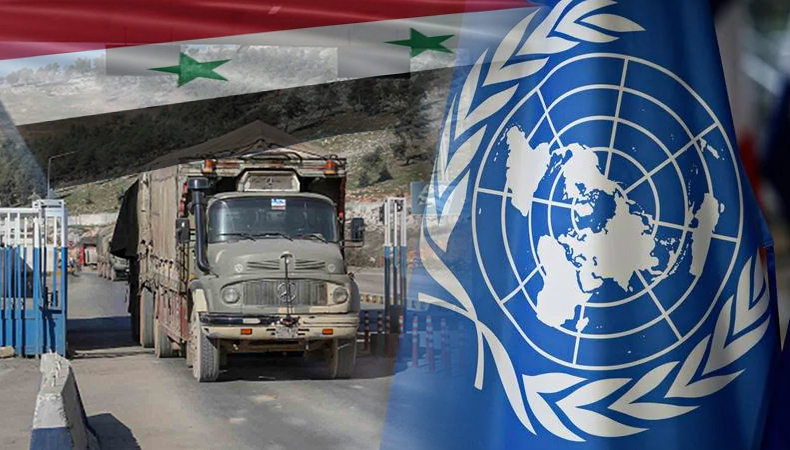 Syria– According to diplomats speaking to AFP on Monday, the UN Security Council has decided to grant Russia's request for a six-month extension of a crucial system for cross-border supplies to war-torn Syria.
Western countries had requested a one-year extension, but the 15 members are expected to vote on half of that either later today or on Tuesday.
"Russia coerced everyone's hand." Close the mechanism, or limit the duration to six months. On condition of anonymity, one ambassador told AFP, "We cannot let people die.
The only method for United Nations aid to reach civilians without passing through Syrian government forces-controlled territory is through the Bab Al-Hawa crossing into rebel-held Syria.
Related Posts
The accord resolves a standoff that had the potential to halt deliveries of life-saving equipment to the more than 2.4 million residents of Syria's northwest Idlib region, which is controlled by jihadists and rebels.
On Friday, Russia, an ally of Syria, vetoed a Security Council resolution that would have extended the mechanism by a year. Western nations subsequently rejected Moscow's counter resolution, which called for a six-month extension.
The Security Council might opt to stop the mechanism in January of the following year, according to the previous plan by Ireland and Norway. The new Irish-Norwegian wording calls for a six-month extension in January 2023, pending the passage of a fresh resolution.
Additionally, it mandates a briefing on the system's execution every two months and a special report on the region's humanitarian needs to be sent to the UN secretary-general by December 10.
Dmitry Polyanski, deputy ambassador of Russia to the UN, said his country would support the resolution with "very little alteration." A key Security Council member's envoy declared that his nation would accept the resolution.
Resolutions must receive the approval of at least nine of the 15 members in order to be accepted, and the permanent members cannot use their veto power. Since the start of the Syrian War in 2011, Moscow has used its veto 17 times to block a variety of Western-backed initiatives.
According to the UN Office for the Coordination of Humanitarian Affairs, more than 4,600 relief trucks, largely carrying food, have crossed Bab Al-Hawa this year, assisting about 2.4 million people. Aid workers claim that the process has only ever been extended for a six-month period, despite the fact that this short time frame makes delivery planning challenging.
For the year-long cross-border aid clearance, dozens of NGOs and several high-ranking UN officials have pushed Security Council members. The conflict in Ukraine has "complicated negotiations on Syria this year," according to UN specialist Richard Gowan.