IAEA terminated two lines of inquiry into Iran's nuclear programme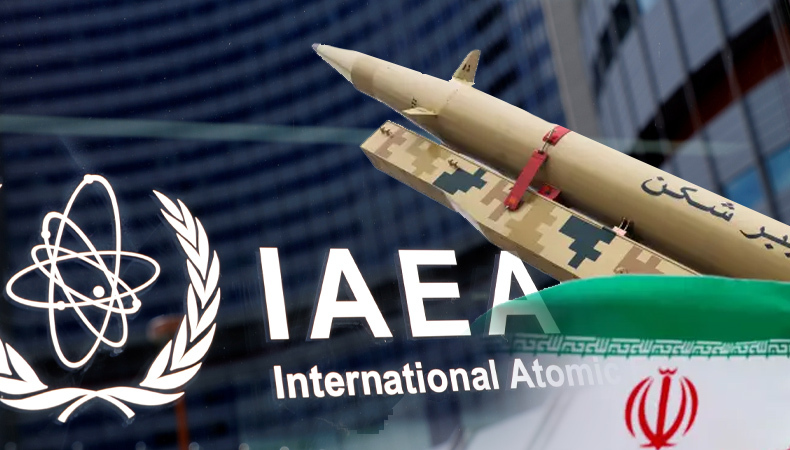 Prior to a scheduled quarterly report by the UN's nuclear watchdog, Iran's state-run news agency asserted on Tuesday that international inspectors had closed off two lines of inquiry they had regarding Tehran's nuclear programme.
Also Read – Iran starts trial of two female journalists who covered Mahsa Amini's death
Questions regarding the report released by Iran's state-run IRNA news agency were not answered by the Vienna-based International Atomic Energy Agency.
The IAEA had ended its investigation into the recent discovery of traces of uranium enriched up to 83.7 percent purity, according to "knowledgeable sources," IRNA said. Inspectors discovered the particles in Iran's underground Fordo nuclear facility, according to a quarterly IAEA report published in March, further heightening nonproliferation worries given that weapons-grade material is enriched to 90%.
The discovery at the Fordo nuclear site was attributed to "unintended fluctuations" by Iran. According to nonproliferation specialists, Tehran does not require uranium enriched to 60% purity for civilian purposes, but the Islamic Republic has been generating it.
According to IRNA, the IAEA also ended its probe into the signs of man-made uranium discovered at Marivan, close to the city of Abadeh, around 525 kilometres (325 miles) southeast of Tehran. Analysts had regularly accused Iran of conducting high-explosives tests there in the early 2000s and linked Marivan to Iran's covert military nuclear programme.
According to the US, the IAEA, and experts, Iran handed up its nuclear military programme in 2003. Iran has always maintained that its nuclear programme is only for peaceful uses.
Iran claimed in June 2022 that the uranium traces discovered at Marivan were the result of "sabotage" by a third nation. Tehran provided no evidence to back up this assertion, according to the IAEA's report at the time.
Also Read – Iran executes man in 'medieval' public execution: Report
The IRNA report provided no information on what Iran did to allay the worries of IAEA inspectors.